Society is everchanging and evolving, and things that were considered okay 20 years ago are no longer acceptable. That rule applies to anything—including the entertainment world. We're not in the business of trying to get anything canceled, we're merely pointing out how things have changed for the better. With that in mind, Check out these movie scenes from the 1990s-2000s that didn't stand the test of time. You won't believe how different things used to be, not that long ago!
Stifler's Mom In American Pie (1999)
So, let's start the ball rolling with everybody's raunchy high school fan favorite, American Pie. Two decades ago, Jennifer Coolidge shocked the world as Stifler's Mom, but would her role even be written today? Probably not.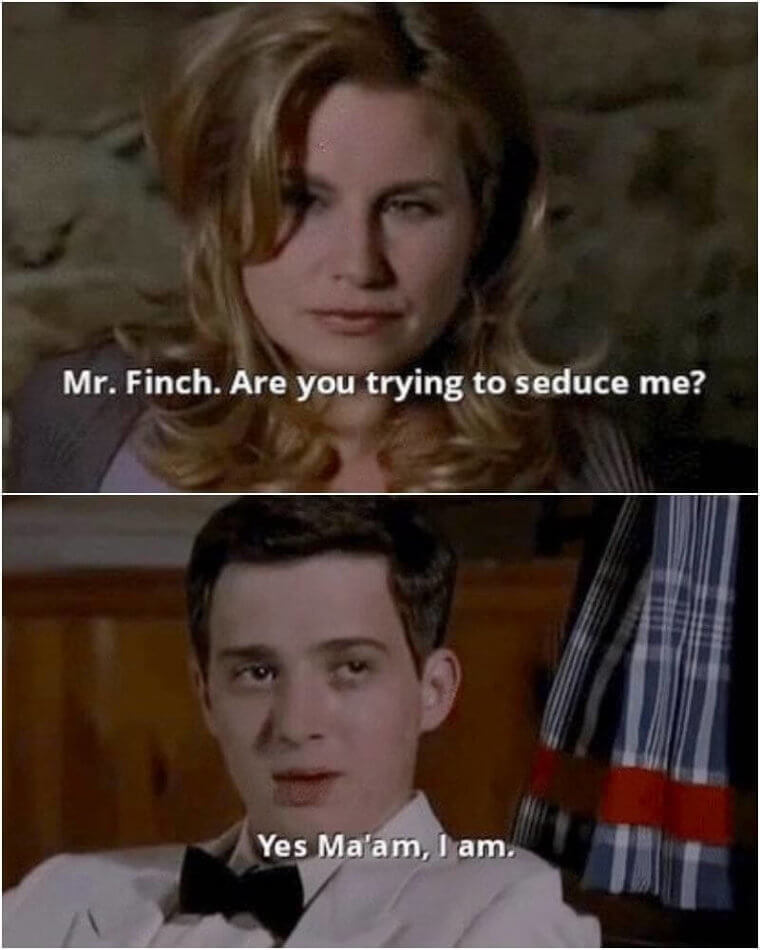 Stifler's Mom's one and only purpose––servicing an overly-excited teenager––may have been rip-roaringly, cringeworthily funny 20 years ago, but today's audiences would probably be throwing up in their popcorn!
Cameron Diaz's Punch In The Holiday (2006)
We're not hating on these movies; we just have a few issues with certain scenes. One perfect case in point is Christmas fave, The Holiday. In the film, Amanda had already broken up with her trashy, two-timing boyfriend Ethan but still needed him to admit he'd been unfaithful.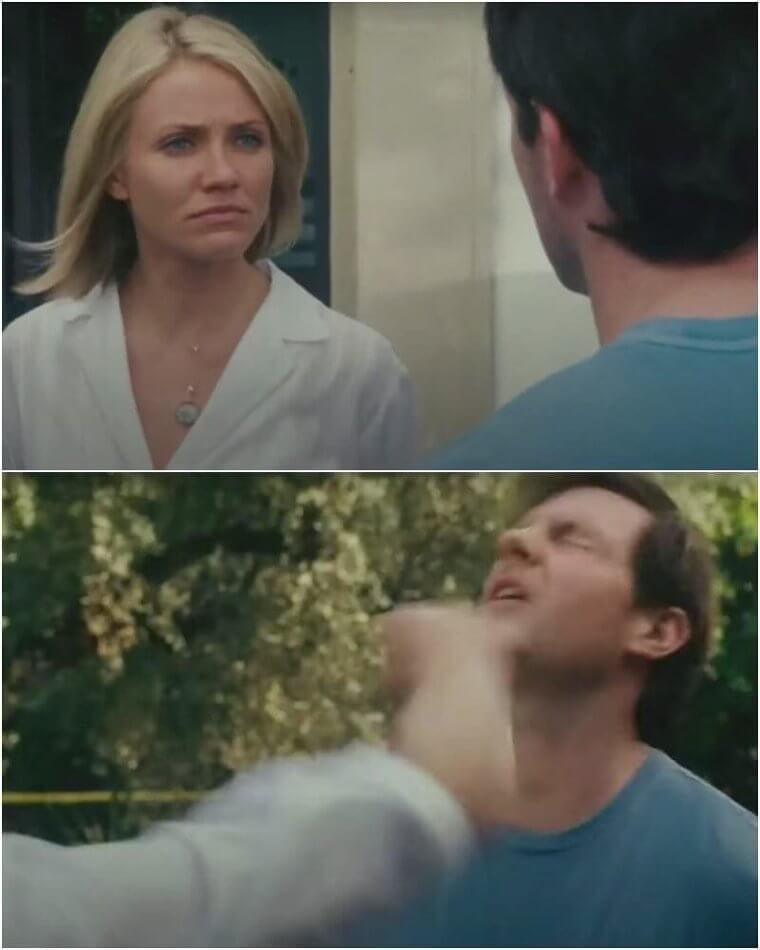 When Ethan finally comes clean, Amanda punches him square in the face. Twice! It is pretty funny, and 2006 audiences cheered Cameron Diaz's violent outburst. Still, everybody is more aware now that men can also be victims of domestic violence, meaning not quite as many laughs in the aisles.
The Dodgeball Montage In Billy Madison (1995)
How did they make it look like Adam Sandler was really playing dodgeball with children in Billy Madison? Surely, it was camera trickery? Nope. Guess Again! Sandler was pelting those kids with the ball for real because hurting children is funny, or so they thought back in the day.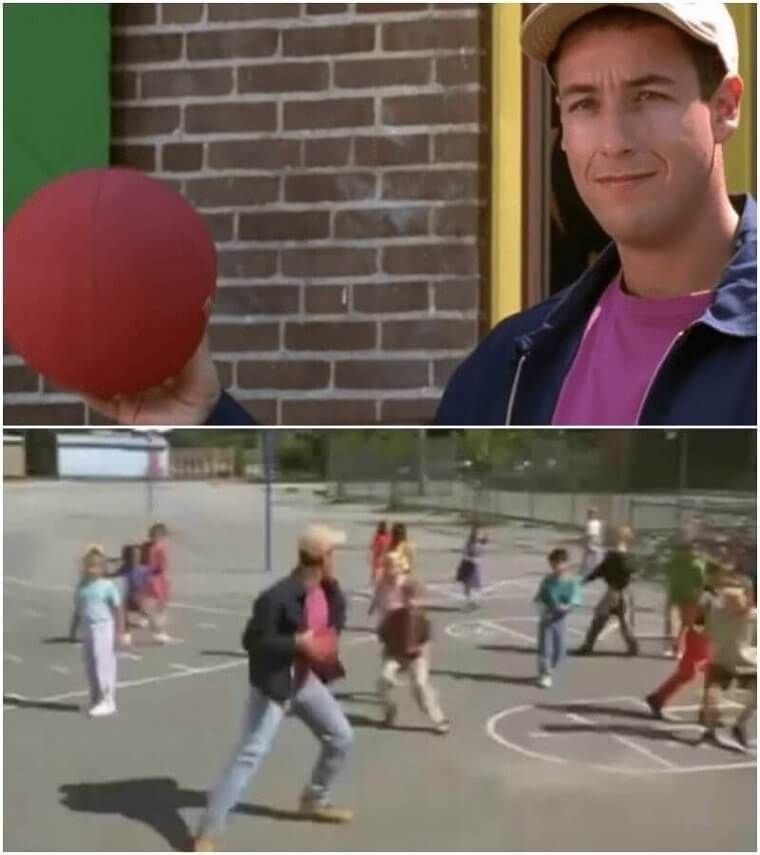 The second he obtained permission from their parents, the cameras rolled, he threw the ball as hard as he could at the kids, and the director yelled "Cut!" just before the poor kids burst into tears. And they were all orphans. No, not really. But they could have been.
Josh and Cher's Relationship In Clueless (1995)
When it came out, Clueless perfectly summed up Valley High School's girly cliques. The film made stars of Alicia Silverstone and Paul Rudd as their two characters made out like they were the last two people on earth. But something was totally off with their relationship.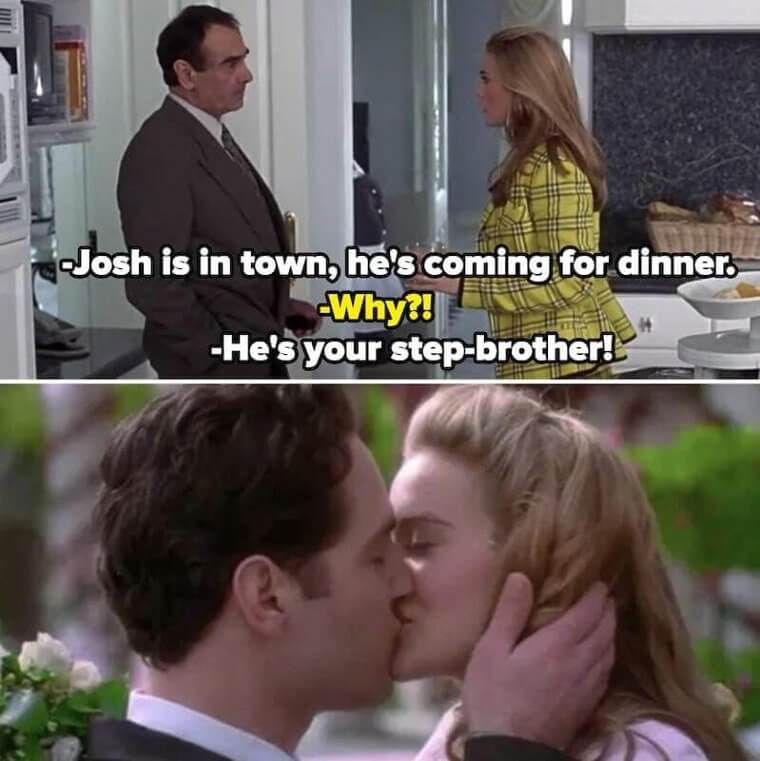 Not only were Josh and Cher once stepbrother and stepsister, but Josh was college-age while Cher was still in high school. That age gap and step-incest would rightly be frowned upon today.
That Finger Slip in Bring It On (2000)
Watching cheerleading movie Bring It On again as an adult, the film should be applauded for the progressive way it handles grown-up issues. But then again, remember that whole finger slip scene? When male cheerleader Jan accidentally molests Courtney, in public and the whole thing is played for laughs?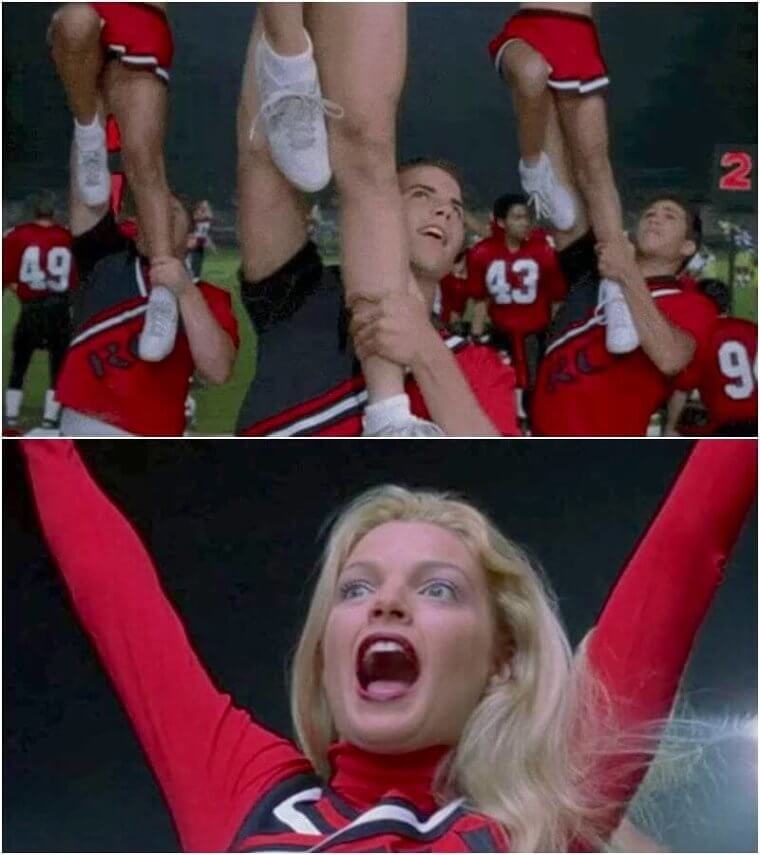 Fortunately, censors removed the scene for a PG-13 release, but it could have been worse; the scene was supposed to end with male cheerleader Jan smelling his finger.
The Student-Teacher Relationship In Never Been Kissed (1999)
Remember when Drew Barrymore was a geeky writer named Josie? She'd been tasked with writing about young people, so naturally, she went undercover as a high school student and got up close and personal with her English teacher, Mr. Coulson.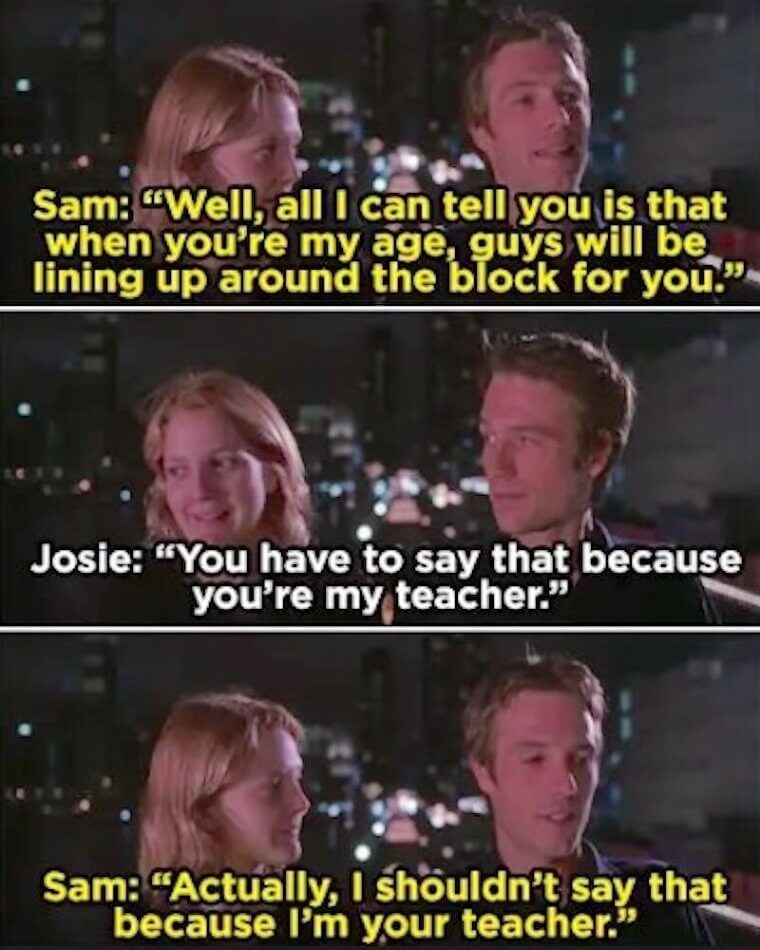 Technically, Josie is 25 years old, so what are we complaining about? Well, Mr. Coulson still thinks she's a high school girl, which makes the whole thing all just plain wrong.
Kat Flashing Coach In 10 Things I Hate About You (1999)
Heath Ledger and Joseph Gordon-Levitt teamed up with Jason Bourne's forgotten ex-girlfriend Julia Stiles for one of the most memorable romcoms of the 1990s. So what's not to love about 10 Things I Hate About You? It turns out, quite a lot!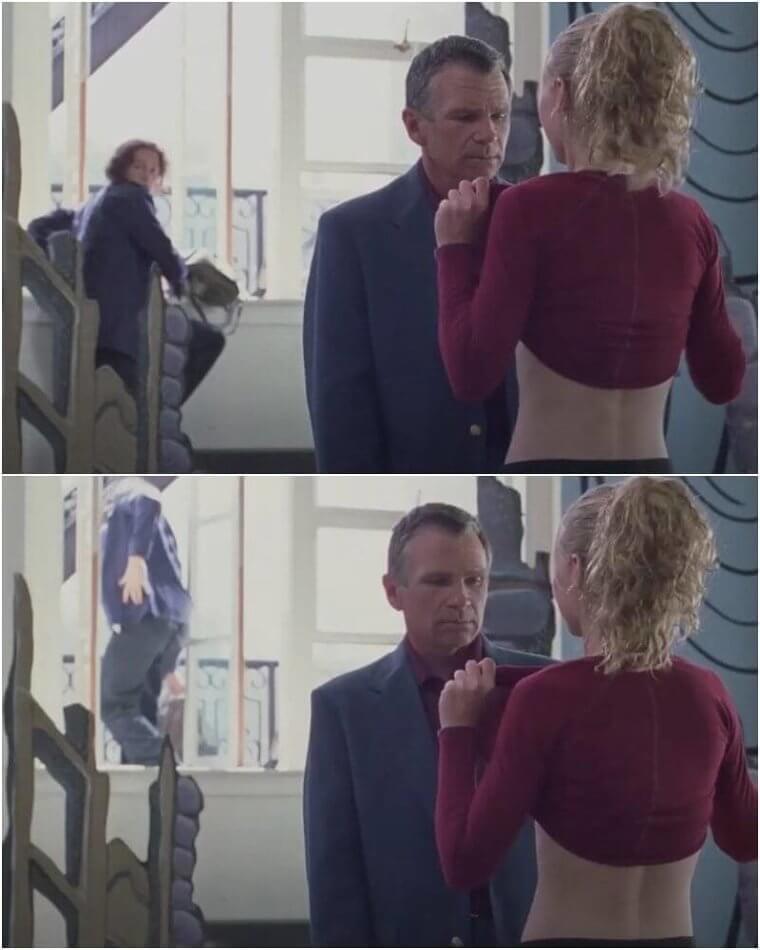 One scene you might want to fast forward is the one where Kat tries to get Patrick out of detention, so she starts flirting with her soccer coach, touching his muscles, talking about his "package," etc. Then, she flashes the coach, and he just stands there, gawping at her for way too long. Where's that sick bag, again!
​Billy Bob's Treatment In Varsity Blues (1999)
Okay, okay, Billy Bob scores the game-winning touchdown at the end of Varsity Blues to become the hero of the story, but watch the movie today and you might not love how the character is treated up until that point.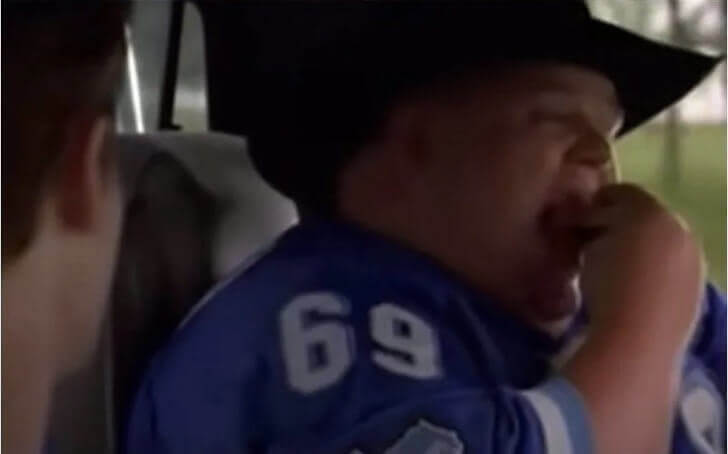 Yes, Billy Bob might be the movie's comic relief––indeed a smorgasbord of gags revolve around his weight––but his football coach's "win at all cost" philosophy will send him to the grave way before his unhealthy diet!
Secret Filming In American Pie (1999)
Back to boundary-pushing comedy American Pie now, but it could be argued that the filmmakers pushed boundaries too far with some scenes. A good example is when Jim sets up a webcam to record his classmate Nadia secretly.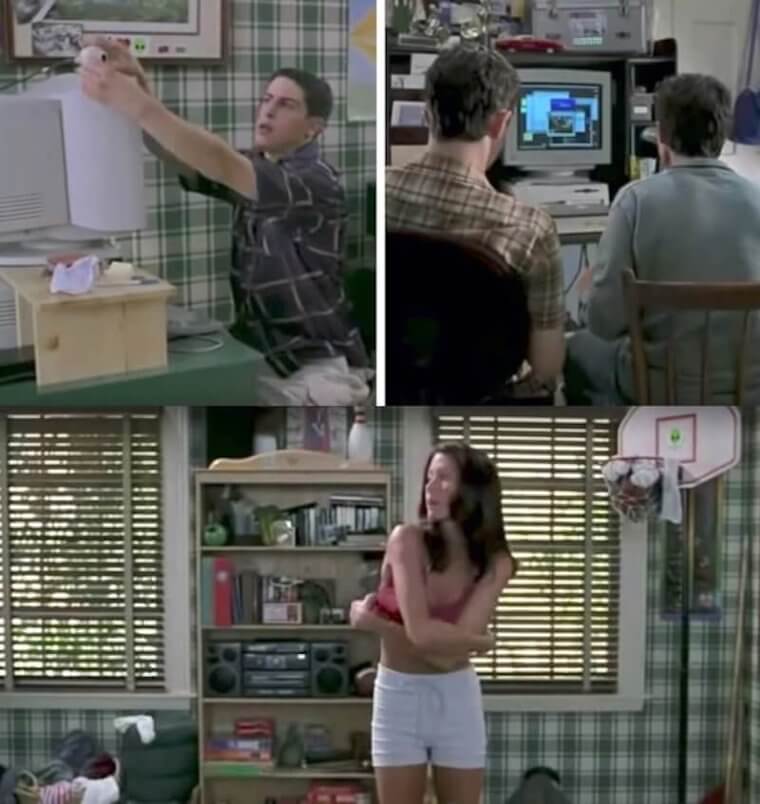 But don't take our word for it, even actor Jason Biggs––who played Jim––admitted the film "wouldn't and couldn't get made now," and that a scene featuring secret filming "would be unacceptable."
Getting Away With Murder In Jawbreaker (1999)
If you don't know Jawbreaker, it features three cliquey best friends accidentally murdering popular high school girl Liz Purr on her 17th birthday. First, they violently kidnap her, stuff a jawbreaker in her mouth as a gag before later finding her dead body in the trunk of their car. The thing is, accidentally killing a teenaged girl isn't even the offensive part!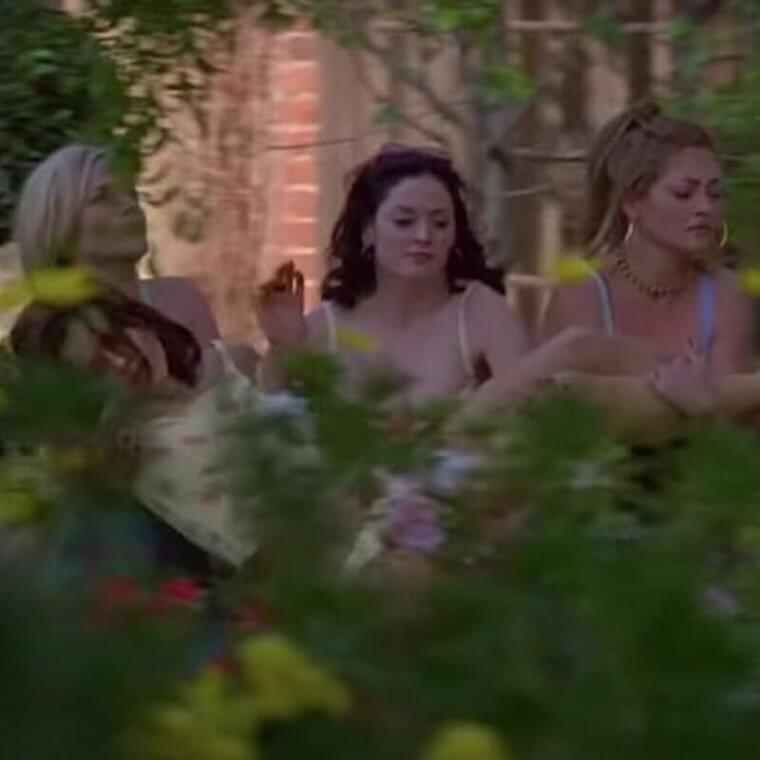 The trio covers their tracks by making it look like a male sex attacker murdered Liz. Even for a black comedy, that would be a no-no nowadays.
Body-Shaming In Love Actually (2003)
Just like The Holiday, this Christmas classic also needs to be watched every single holiday season. That said, Love Actually is rather guilty of body-shaming. Remember when Natalie is referred to as "Plumpy" and a "chubby girl" with "huge thighs"?
To make matters worse, Aurelia's sister is body-shamed by her entire family! That kind of behavior may have been okay in 2003, but it's not okay for the kids of today.
​Transphobia In Ace Ventura: Pet Detective (1994)
Ace Ventura: Pet Detective is a hilarious movie, yet a character is forcefully outed as transgender in one scene. Worse, other characters react by retching and vomiting. Another scene states she only transitioned to avoid being caught for her crimes, which totally reinforces negative transgender stereotypes.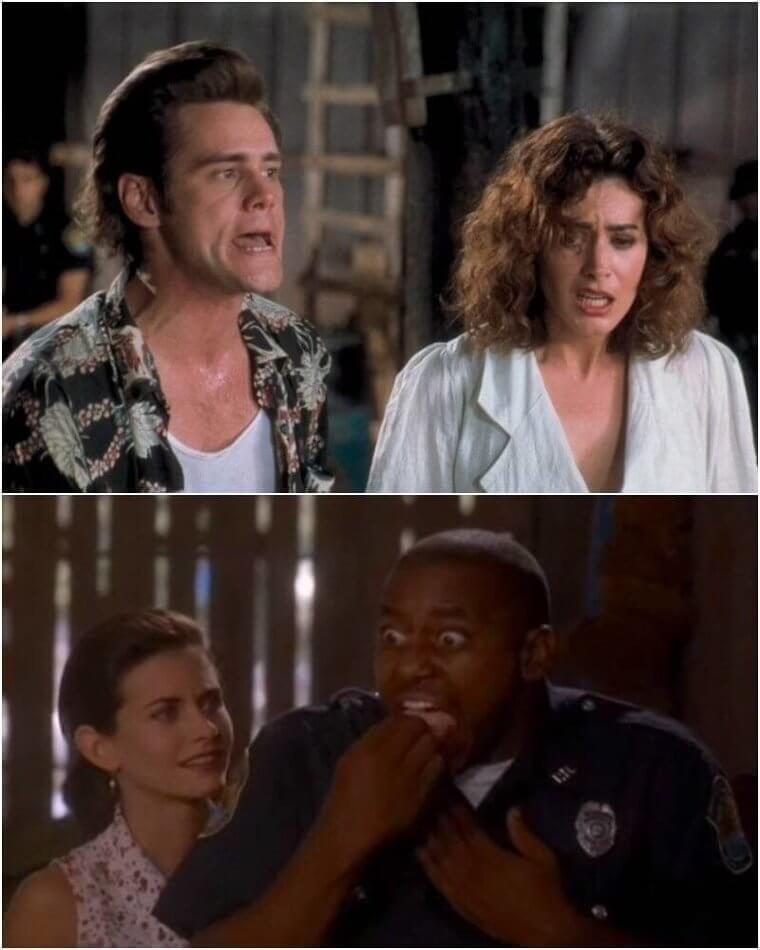 In recent years, Jim Carrey agreed his 1994 movie is transphobic and even admitted that many jokes wouldn't land in today's more tolerant climate.
​The Eating Disorder Gags In Miss Congeniality (2000)
Remember that fun movie where Sandra Bullock's undercover tomboy detective Gracie Hart infiltrates the Miss United States beauty pageant? The stage was ripe for dozens of jokes about how women should look and act. However, some of the jokes about eating disorders didn't go down too well.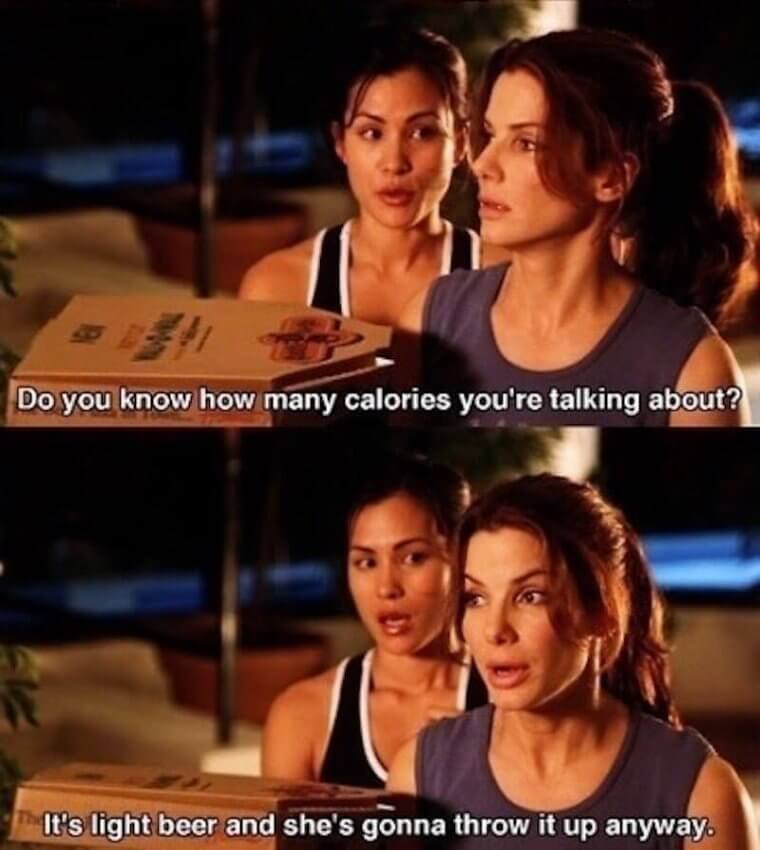 Particularly when Gracie says eating pizza and beer wouldn't be a problem for Miss Rhode Island as she's "gonna throw it up anyway." Not cool in today's standards!
Laney's Prom Queen Transformation In She's All That (1999)
Like Trading Places for millennials, turn-of-the-century rom-com, She's All That begins with a sleazebag betting the most popular guy in school he can't turn nerdy Laney Boogs into a prom queen. Audiences loved the flick, but would they appreciate it as much today?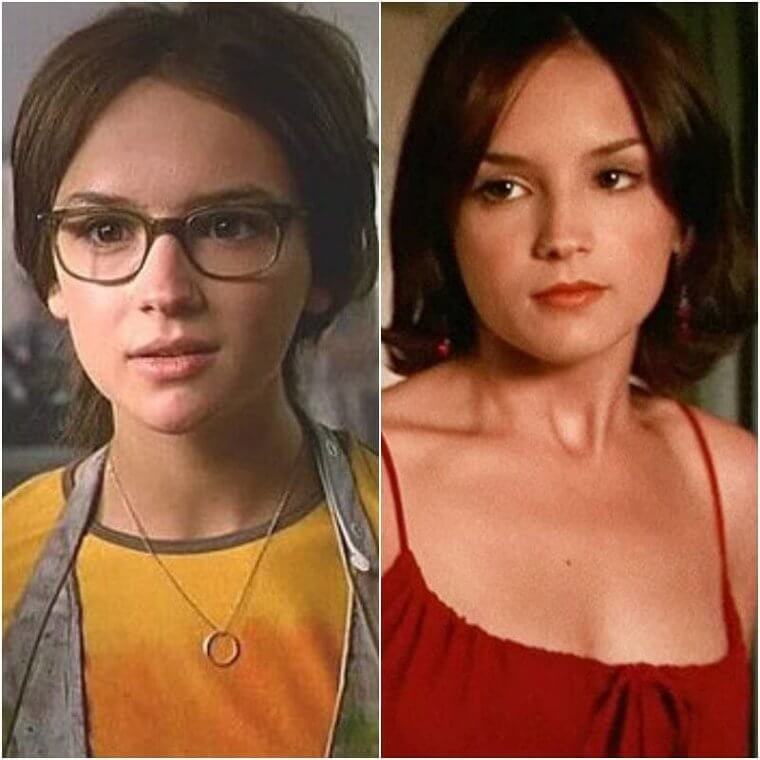 A bit like when Yaphet Kotto peels off his Dr. Kananga latex mask to reveal he was Mr. Big all along in James Bond's Live and Let Die (he looks identical before and after peeling off the mask), nerdy Laney is transformed into a prom queen... By simply removing her eyeglasses and having a haircut! The only thing being insulted here is the audience's intelligence!
Zach & Dean Objectifying Girls In She's All That (1999)
Once Zack (Freddie Prinze Jr.) and Dean (the late, great Paul Walker) make their bet, they must choose a victim for their transformation scheme. While deciding who to pick, they objectify just about every girl in school, picking out their various flaws. We don't even want to think of Paul Walker like that!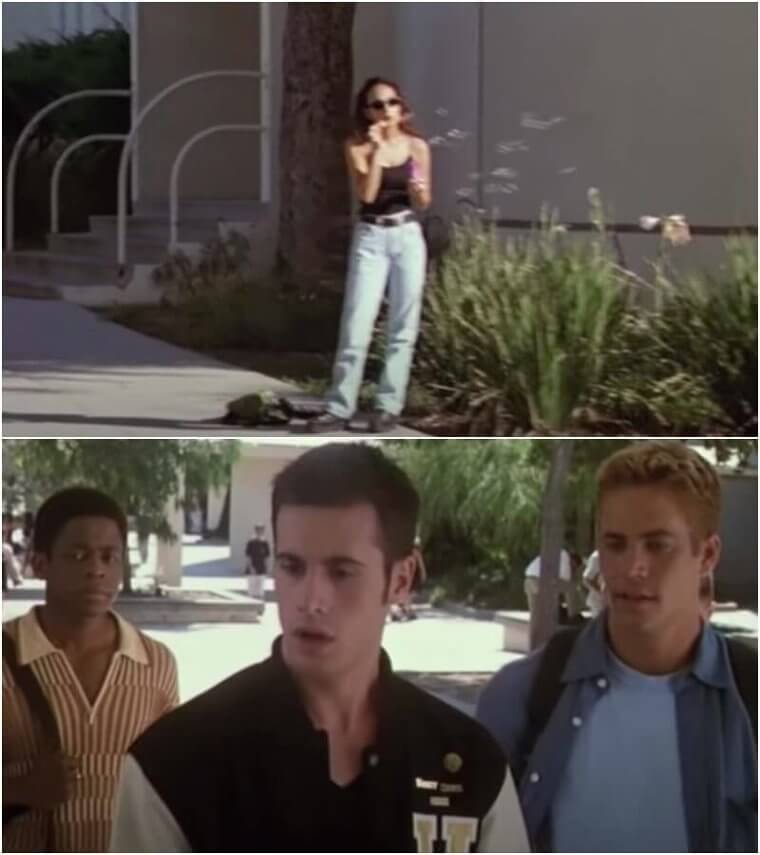 As already mentioned, they settle on Laney Boggs, who just so happened to be played by the ever-beautiful Rachel Leigh Cook.
​Laney Escapes An Assault In She's All That (1999)
A lot is wrong in the cult classic She's All That. In one scene, Laney and Zack share a rather unnerving exchange when she tells him that Dean tried to have his wicked way with her after prom night, even though she said no.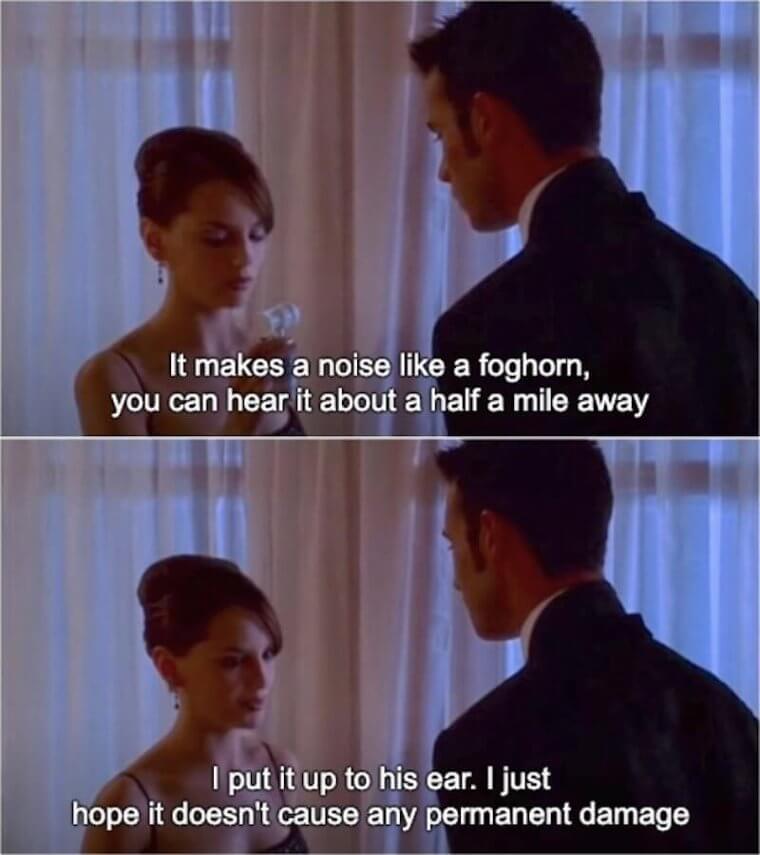 It could and should have been a serious plot point, but the way she describes it makes out it was no big deal, and Zack agrees. What's worse, douchebags usually get their punishment in movies, but later in the movie, Dean gets away scot-free. 
​That Hair Gel In There's Something About Mary (1998)
The Farrelly Brothers' comedy There's Something About Mary had a whole bunch of outrageous, hilarious moments––from the famous zipper scene to the sedated dog––but the most famous of them is without a doubt Mary and the hair gel.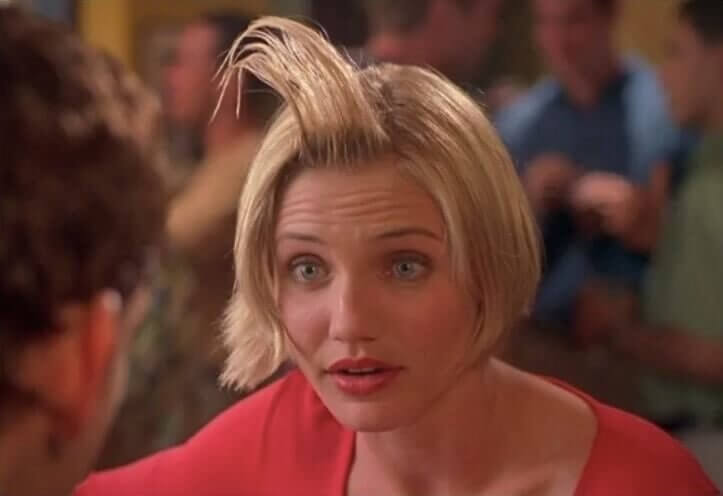 While it may still be undeniably funny to some, ask yourself if Cameron Diaz would film that scene today. Her answer would be 'not in a million years!'
Keira Knightley Flashing In The Hole (2001)
It may be a well-known fact that Keira Knightley's character fooled around with two guys who tried to seduce her and then flashed her naked body in The Hole, but did you know she was only 15 years old when she made the movie? Yep.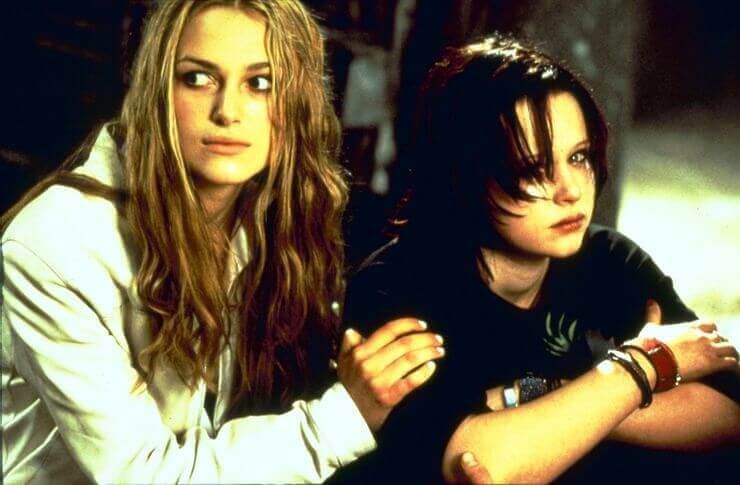 The studio considered delaying the film's release until after Knightley turned 16. While that would have made it slightly less controversial, let's not gloss over she'd still have been a 16-year-old girl getting naked on film, which is still all levels of wrong. 
That Awful 'Aha Moment' In Legally Blonde (2001)
Legally Blonde might have contained a strong female empowerment message back in the day, but, unfortunately, it doesn't exactly treat the LGBTQ+ community with the respect we would nowadays. In the film, Elle Woods' defining moment comes when defending her client, based on an innocent yet still slightly crass stereotype.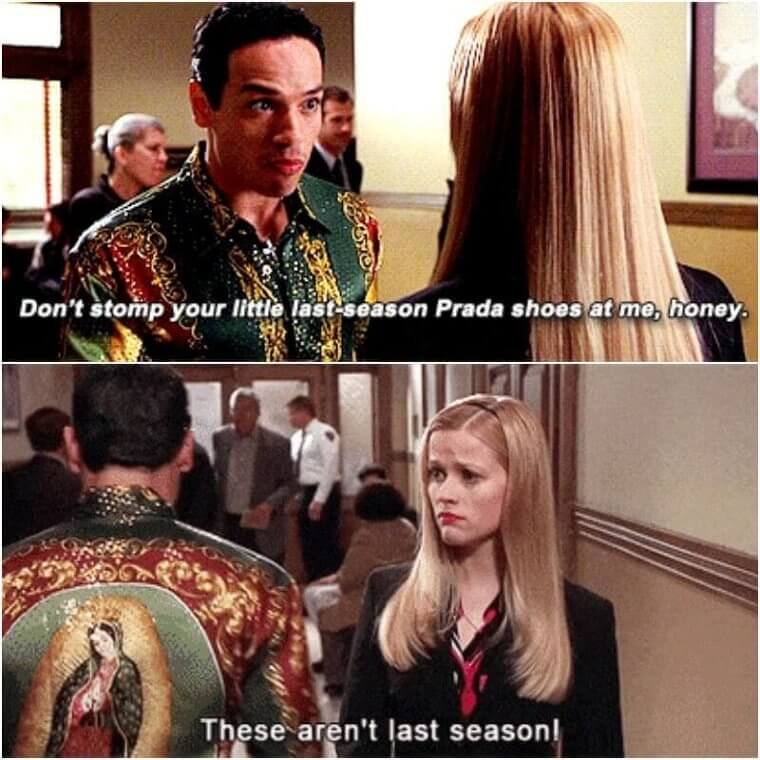 She argues straight men don't know designer shoes, but gay men do, thus tricking the prosecution witness into admitting he has a boyfriend.
​That Line About School Girls From Dazed and Confused (1993)
Alright, alright, alright, it might have been his first movie ever––and from almost 30 years ago––but one line from Matthew McConaughey will leave modern-day audiences slightly dazed and confused.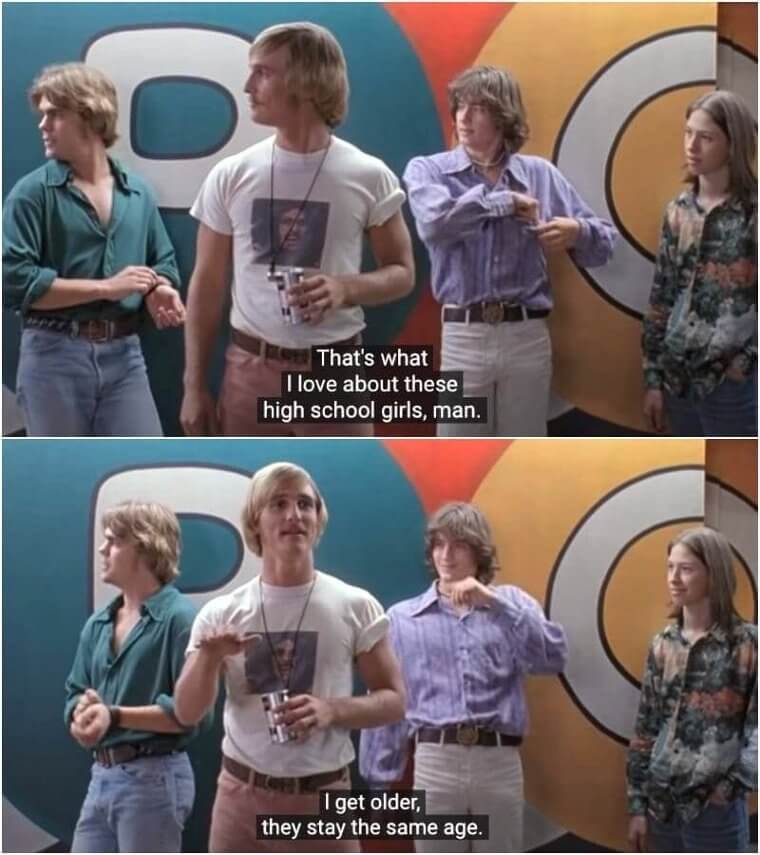 MattMac's line about high school girls and how he "gets older but they stay the same age" seems worse as we know he's a middle-aged man now, but even back then, his character was considerably older than high school age. 
​Gwyneth Paltrow's 'Fat Suit' In Shallow Hal (2001)
It's those pesky Farrelly Brothers again! Their 2001 film Shallow Hal features so many fat jokes that the script would even make it through the door nowadays. And, no… not because the screenwriter wouldn't fit! While the film has a heart of gold and delivers the old "it's what's inside that counts" message, they still shame obesity.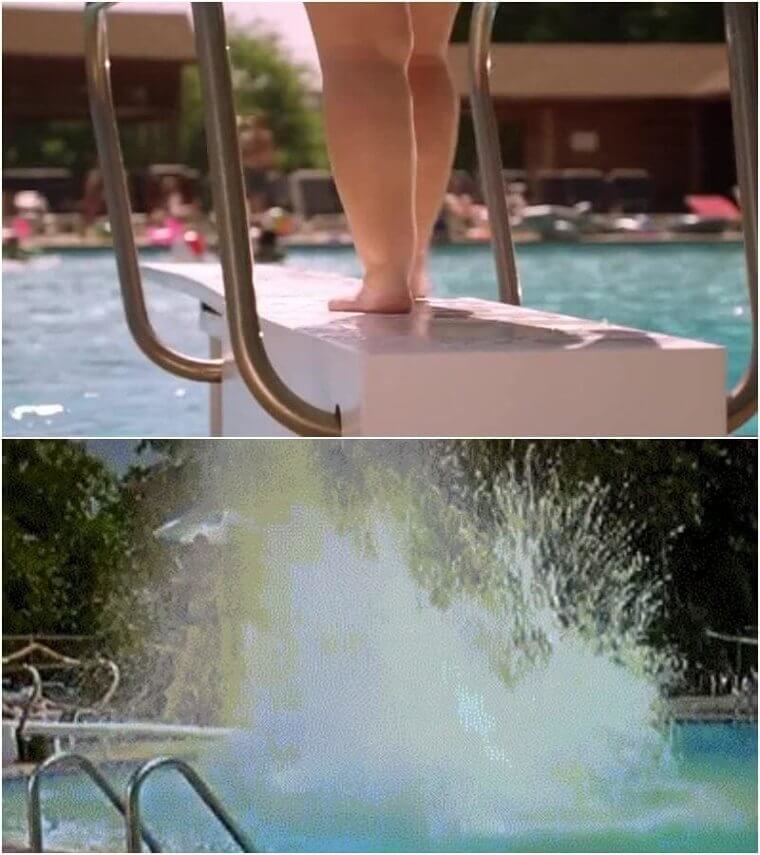 Remember Gwyneth Paltrow in her "fat suit" cannonballing into a swimming pool and splashing enough water to throw a child into a tree? The fact that Gwyneth is so athletic in real life makes it even worse!
​Dominique Swain In Lolita (1997)
Vladimir Nabokov's novel, Lolita, is a real literary classic and Stanley Kubrick made a heavily censored, innuendo-filled film version in 1962. But the genius auteur later complained he would never have bothered if he knew how much Hays Code censors would handcuff him.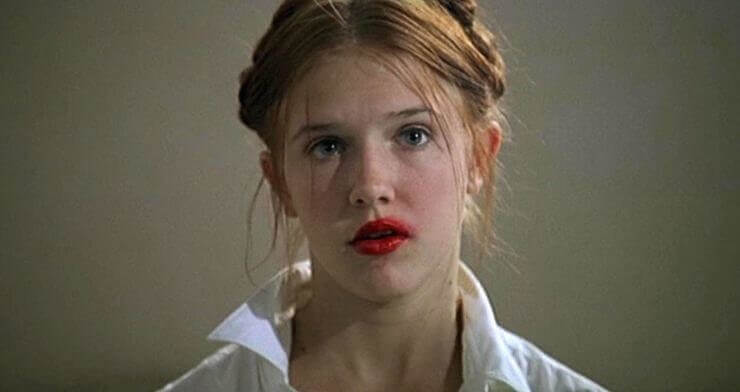 Well, Adrian Lyne's 1997 version bordered on erotica, which is fine, until you find out 15-year-old Dominique Swain played his Lolita. Thankfully, this would never see the light of day now.
​The 'Cake Boy' scene From Clueless (1995)
Remember when Murray was completely condescending while teaching Dionne how to drive? No? How about the time he patronized all women everywhere? Nope? Okay, how about his attitude to the entire gay community?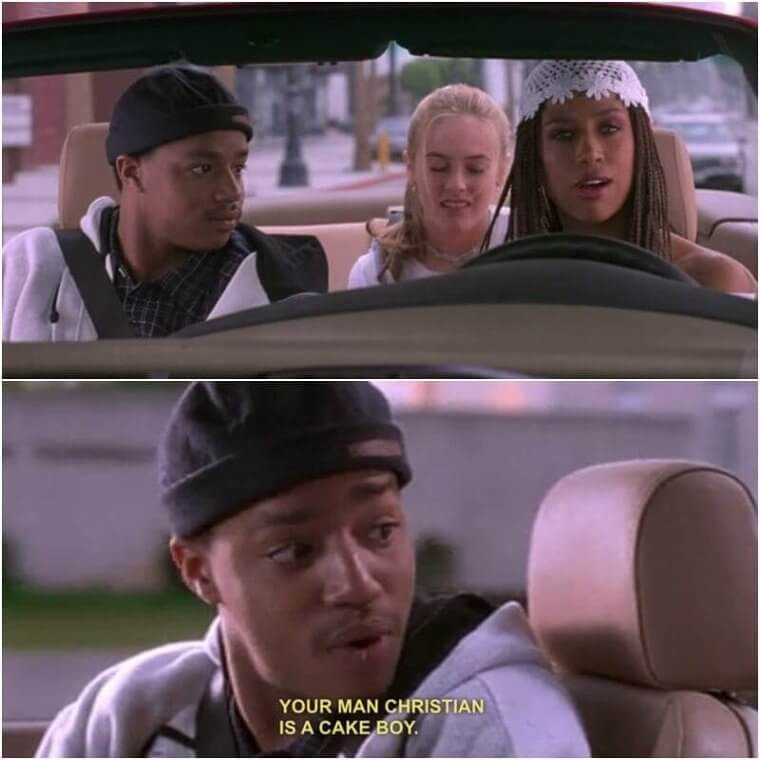 Murray asks, "Are you b*tches blind or something?" before explaining their friend Christian is a "cake boy" because he likes Barbra Streisand, reads Oscar Wilde, and dances to disco music. What Murray really meant to say is, "Christian is a valued member of the LGBTQ+ community."
Montana Moorehead's Forced Outing in Soapdish (1991)
When it comes to diversity and representation, Hollywood has come a long way in the last few decades. But step into our time machine to travel back two decades and you'll see a less tolerant society.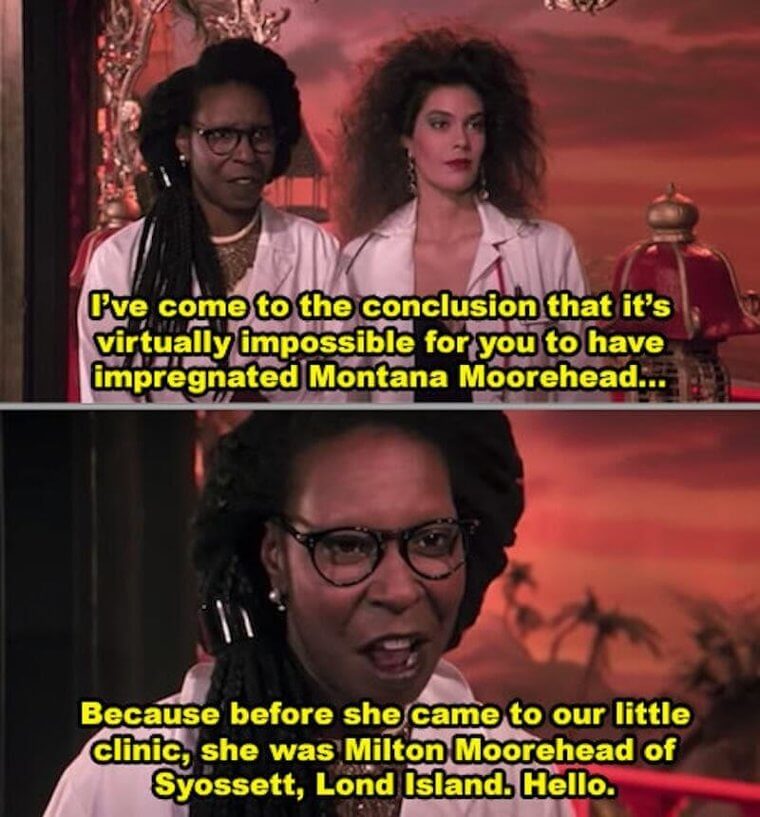 In Soapdish, soap opera star Montana Moorehead is outed as a transgender woman against her will, when it's revealed she was formerly called "Milton Moorehead, of Syosset, Long Island." Her co-stars are horrified and disgusted, and the scene should have been handled in a less outlandish way.
​Mocking Disabled People In The Waterboy (1998)
Before Uncut Gems, Adam Sandler movies were kind of all the same, often poking fun at more vulnerable members of society. For example, several elements of 1998's The Waterboy just wouldn't wash today.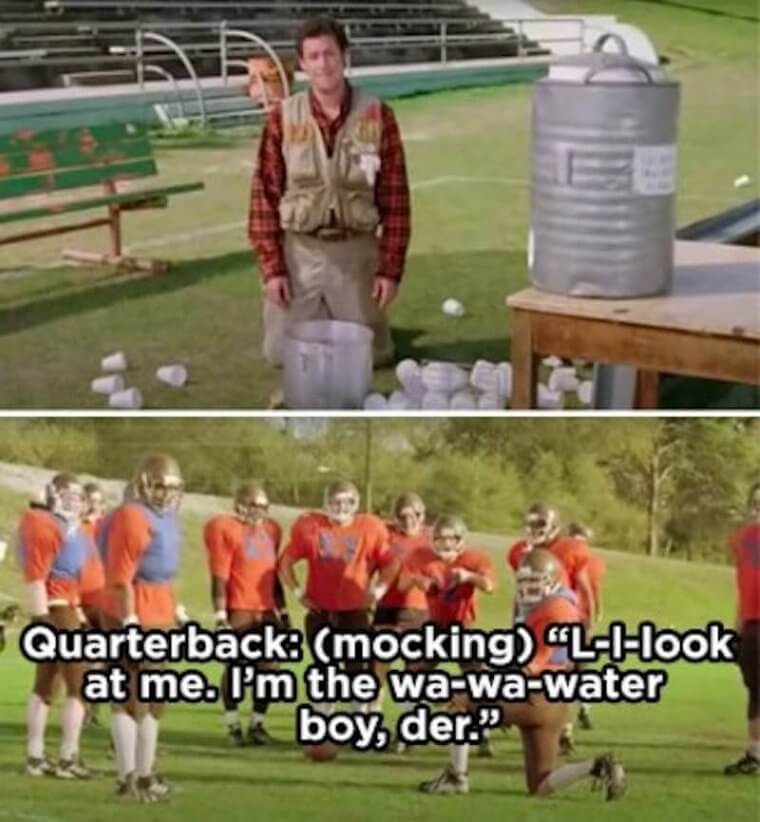 Sandler plays mentally challenged, stuttering, and socially inept Robert "Bobby" Boucher Jr., who acts as the waterboy for University of Louisiana's football team. The film's lack of depth doesn't actually state his disability, but it looks like he suffers from Asperger's syndrome. As well as mocking people with disabilities, it also pokes fun at minorities.
23-Year-Old Dates A 16-Year-Old In Never Been Kissed (1999)
If you thought Josie almost getting it on with Mr. Coulson was bizarre, that wasn't even the most problematic scene in the film! Josie's 23-year-old brother Rob somewhat inexplicably turns up at the high school to help his sister out.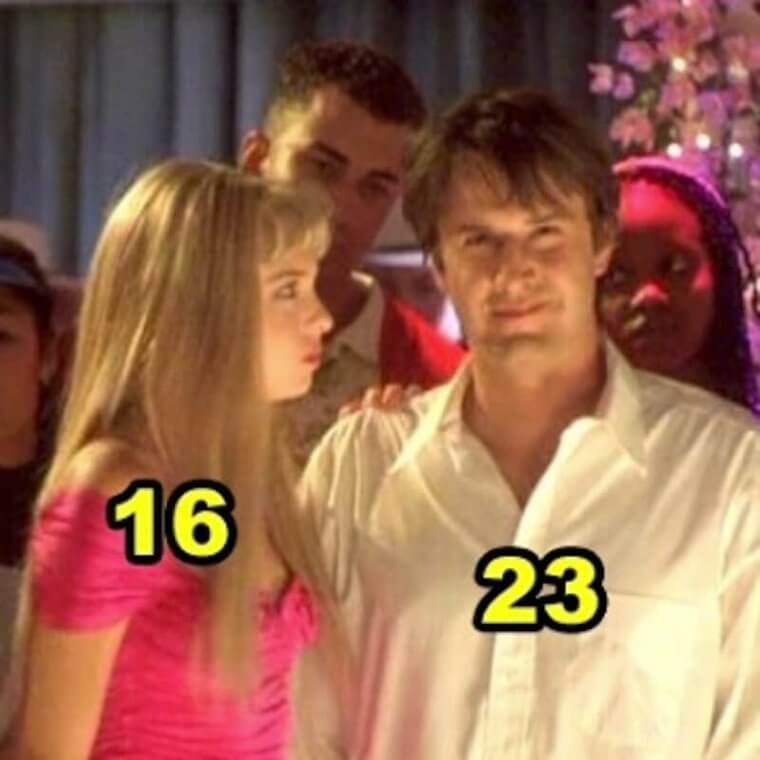 Firstly, not one teacher or student asks, "Who the hell are you, and what are you doing here?" Secondly, he starts dating a 16-year-old sophomore. When Josie reminds him of the girl's age, he simply replies, "I know! And a gymnast!"
​That Kiss From Blank Check (1994)
Come on kids, everyone gather round to watch this lovely Disney movie Blank Check. It's about young Preston Waters cashing a million-dollar blank check, only to find out the money belongs to gangsters who chase him down to get their money back, and then.... wait a minute!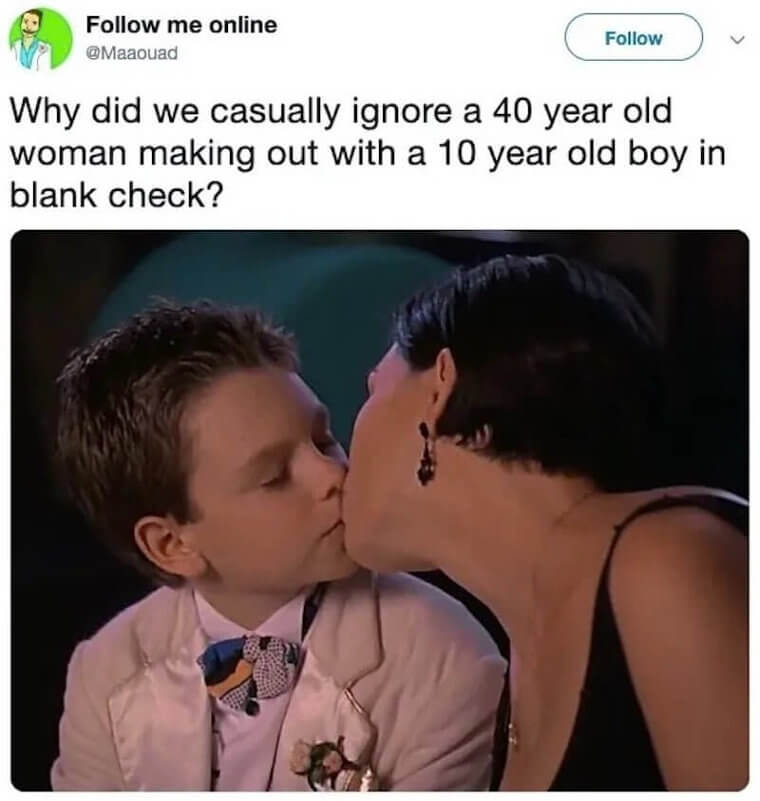 In one scene, super attractive FBI agent Shay Stanley kisses eleven-year-old Preston on the lips. No one raised an eyebrow in '94, but when keyboard warriors saw the kiss on Disney+, they called out the Mouse House's improper behavior on social media. If you don't think it's too bad, imagine if it were a grown man kissing an 11-year-old girl... in a Disney movie. 
One-Dimensional Female Characters In Empire Records (1995)
Empire Records was a really cool movie back in the day but, much like the decade we're in, hindsight is 20/20. Looking in the rearview mirror, the movie's female characters are woefully underdeveloped clichés.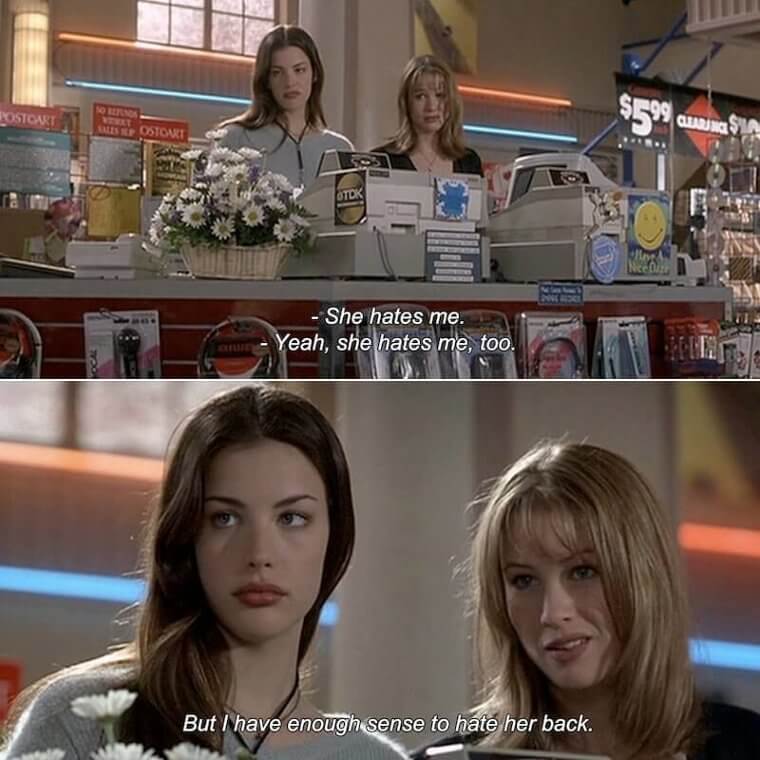 Step inside the eponymous record store, and you'll only find "three types of women" – the innocent and demure girl, the hedonistic party girl (with a heart of gold), and the damaged emo. The men and their meaningful character arcs are the film's window display, while the women are relegated to the accessories section of the store.
​The Cue-Cards Scene From Love Actually (2003)
Go ahead and tell us that you don't also well up with tears of joy when Mark turns into William Shakespeare's Romeo and arrives at Juliet's door to silently declare his love for her. Even though Juliet is married to Mark's best friend, we still adore this scene. We're not monsters!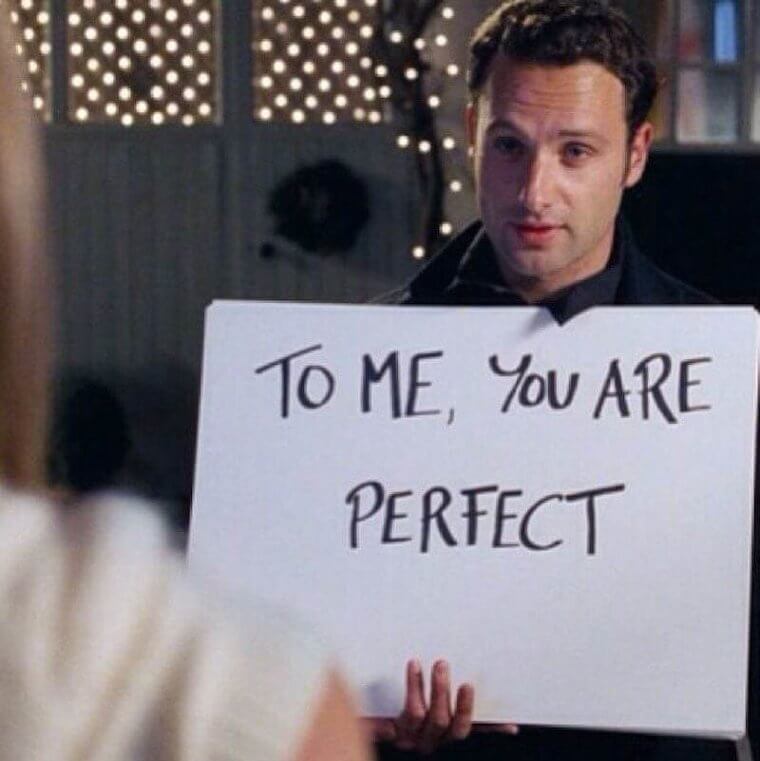 However, actor Andrew Lincoln admitted his character was a "weird stalker guy" and was afraid he would come off as "creepy." What do you think? Loved-up British Christmas sweetie or creepy sociopath who's probably already preparing a bunker for the zombie apocalypse?
​The Bikini Car Wash From Bring It On (2000)
Bring It On was the seminal cheerleading movie of the millennium. Kirsten Dunst and Eliza Dushku definitely brought it onto the basketball court. The film became a cult classic, spawning several sequels. But there's just one tiny problem.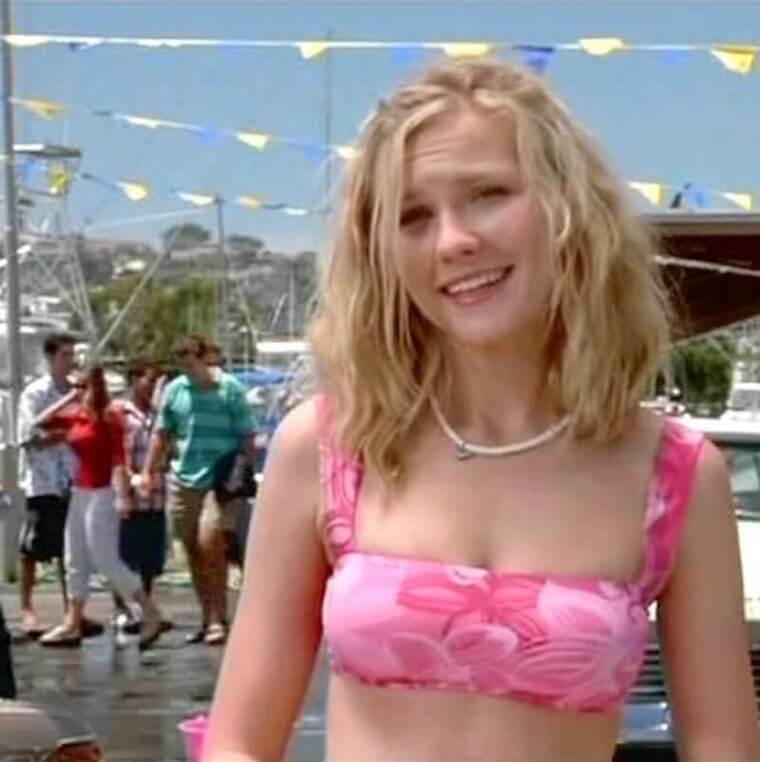 While the teenaged Toros cheerleading team showed great initiative to raise money with a car wash, let's not forget these attractive actresses are meant to be high school girls. And high school girls shouldn't be portrayed frolicking around wearing teeny-weeny bikinis, getting covered in soap suds, and washing windshields with their chests.
​Racial Stereotypes In Rush Hour (1998)
Members of the Asian community didn't know whether to sing or weep when buddy cop movie Rush Hour came out. On the one hand, Asian actor Jackie Chan was finally top of the bill in an English-language Hollywood movie, and alongside hugely popular African American comedian Chris Tucker. But on the other hand, the film's racial stereotyping angered some Asian Americans.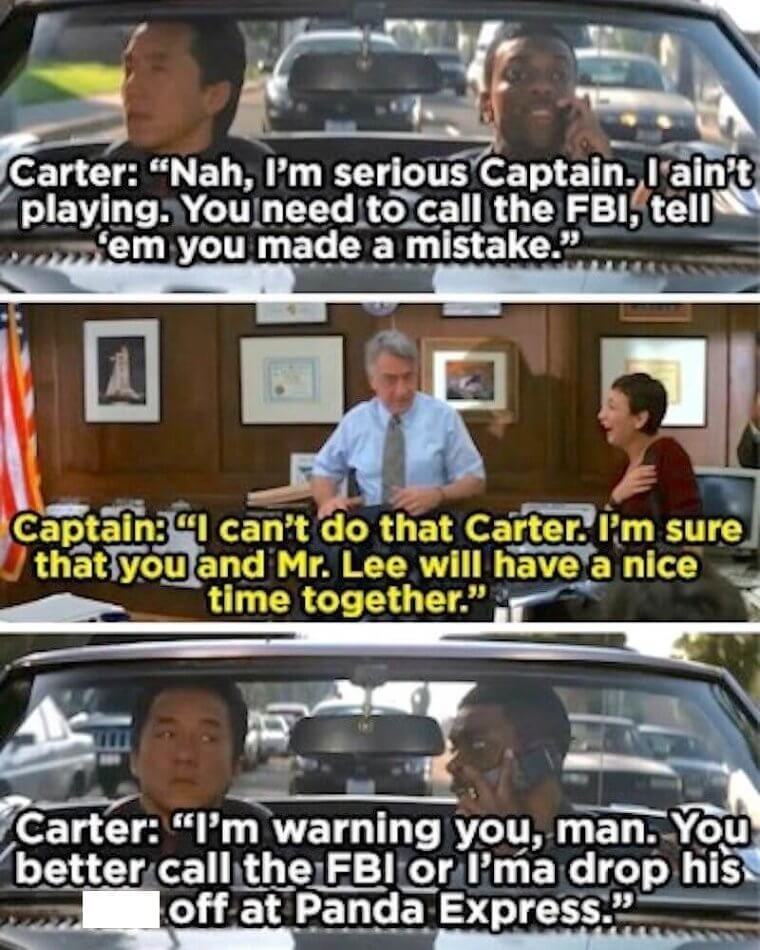 Luckily, by the time the Rush Hour TV show swung around in 2016, traffic had calmed, and there was much less cheap, casual racism on the streets.
​Lawbreaking In Mrs. Doubtfire (1994)
Even innocent Mrs. Doubtfire can't escape the thought police! We know the late great Robin Williams was outrageous in his early days, but this is a beloved kids' film and a couple of scenes were totally inappropriate.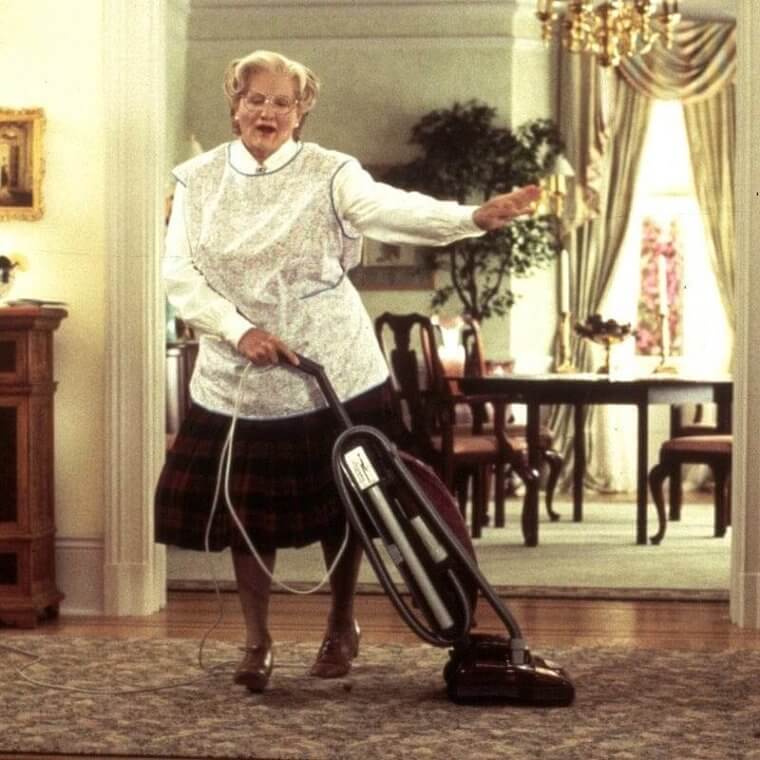 Robin William's character completely ignores a court order (and his wife's wishes) to raise his children disguised as an old Scottish lady secretly. We know it's only a movie premise, and it's still 99% funny, but imagine for a second reading that a father dressed up as an old Scottish woman to gain access to his estranged kids in real life.
​The Unsupportive Boyfriend In The Devil Wears Prada (2006)
We all know that Andy's boss Miranda is the eponymous Devil in The Devil Wears Prada, but watching the movie now, it becomes clear that her boyfriend Nate is Satan's Little Helper.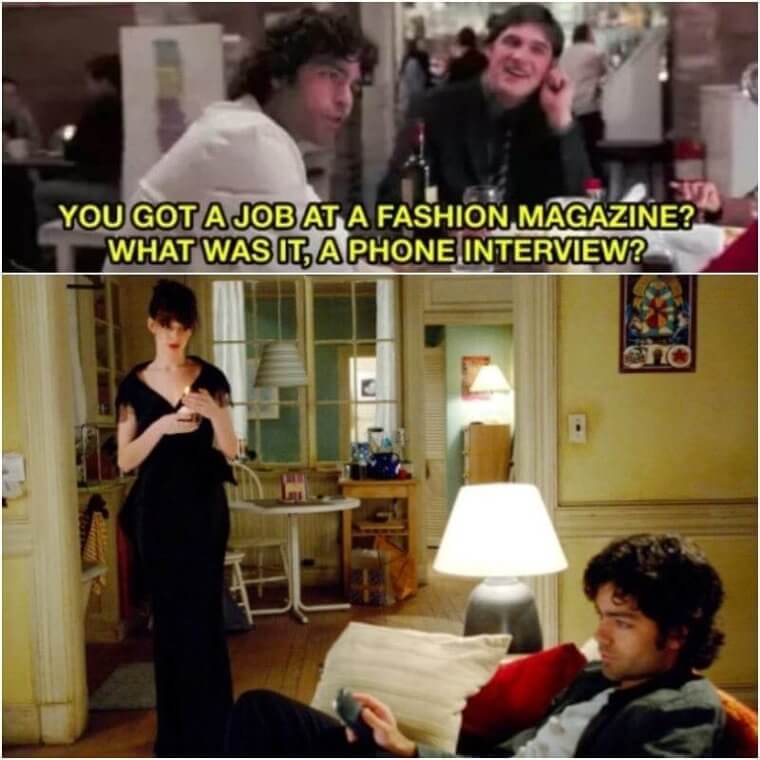 Nate came off as the grounded boyfriend at the time, but he's an egotistical narcissist and totally unsupportive of her new dream career. So when Andy tells him she finally has the chance to go to Paris, he dumps her! You're better off without him, girlfriend!
​William's Revenge In Can't Hardly Wait (1998)
This high school graduation meets party movie features a jock called Mike Dexter, who has been bullying William for years. Since audiences love to see a bully get their comeuppance, everyone waited on tenterhooks to see how his victim would exact his revenge. And here's where it goes downhill, fast.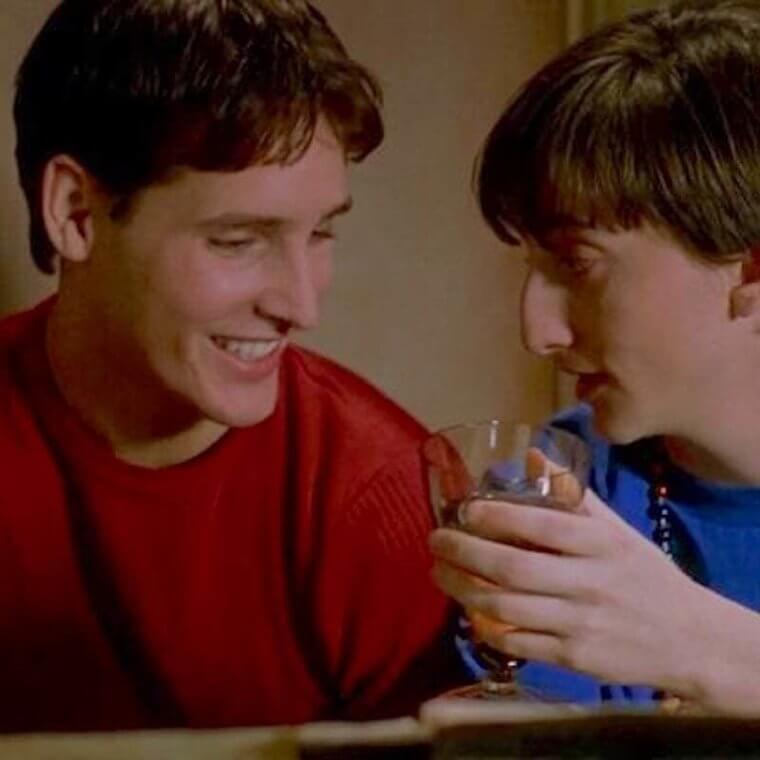 William's plan is to knock Mike out with chloroform and pose Mike for photographs to make it look like he is gay. While this plan probably would hit Mike exactly where it hurts, it's a good job William didn't entirely go through with his plans.
​That 'Karen Carpenter' Comment In Jawbreaker (1999)
Jawbreaker was one of those black comedies which just pushed and pushed to see how far they could take things. For example, Courtney diverts attention in one scene by pointing to a table with four skinny girls sharing a little box of raisins. She refers to them as the "Karen Carpenter table." Oh, dear.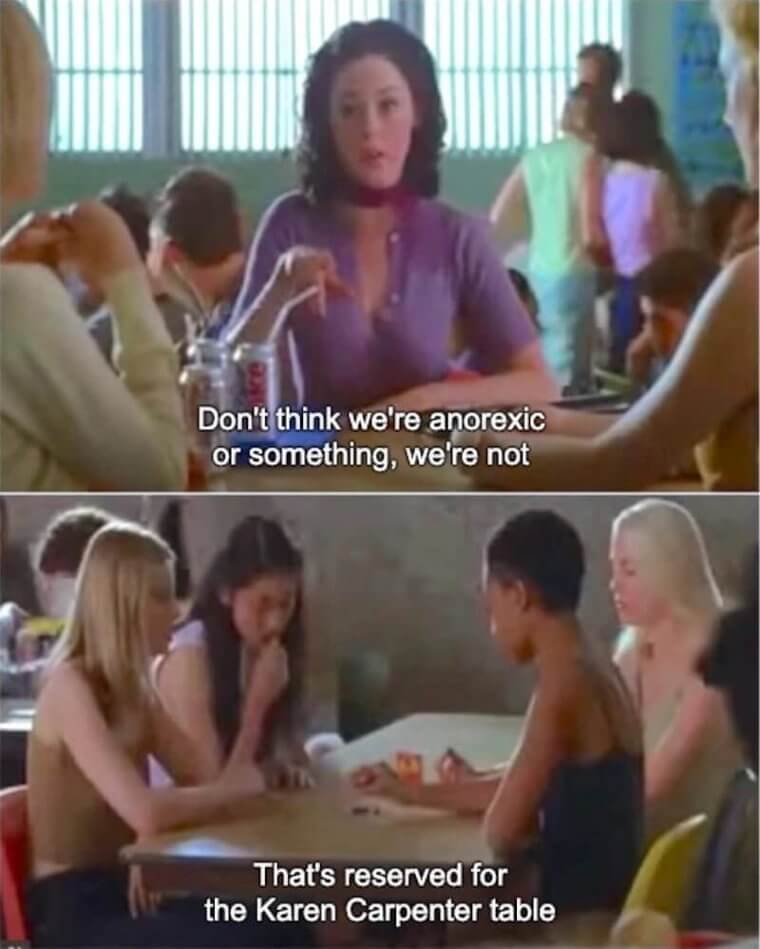 Singer Karen Carpenter died from heart failure as a direct result of anorexia and bulimia nervosa. While they got away with it in 1999, there's no way this joke would have made the cut now. Today's audiences appreciate how devastating eating disorders can be.
​Milla Jovovich In Return To The Blue Lagoon (1991)
Much like the original film, Return to the Blue Lagoon got into hot water and caused many ripples because Milla Jovovich appeared naked in the PG-13 rated movie. She was 15 years old at the time.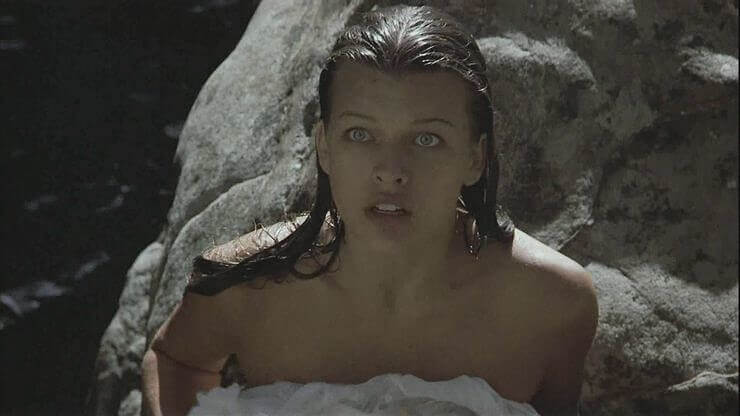 To see how much the world has changed, here are the opening two sentences from a 1991 article. "Milla Jovovich is 15, but you'd never know it by looking at her. Poised and graceful, she could easily pass for someone almost twice her age. 'Only a few years ago, I was playing with dolls,' rues the model/actress whose interests now run to the more serious matter of making movies."
The LGBTQ+ Community In Chasing Amy (1997)
Kevin Smith is viewed as a hero within the pop-culture world of comics and movies, and rightly so. But while his 1997 film Chasing Amy was brilliantly written and directed––and seen as progressive when it came out––one section of the movie didn't go down well.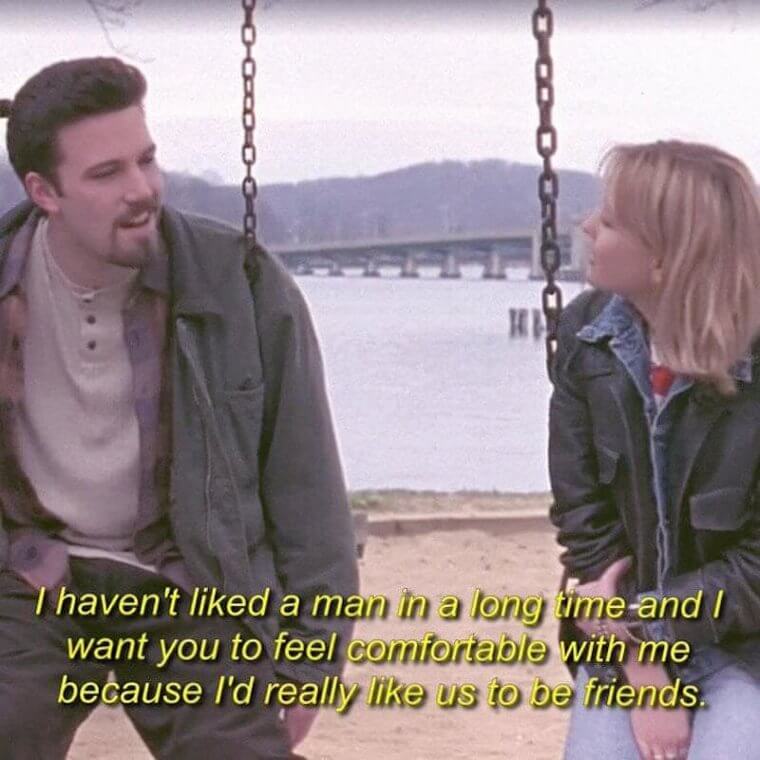 While it was initially praised for tackling LGBTQ+ themes, Chasing Amy portrays certain untruths about the gay community. Especially when it's suggested gay women could "go straight" if the right guy were to come along.
​The R-word in Clueless (1995)
Even Lady Gaga and LeBron James have had to apologize publicly for using the word "retard" in recent years so, if Clueless were to be re-made tomorrow, modern audiences wouldn't let the R-word slide.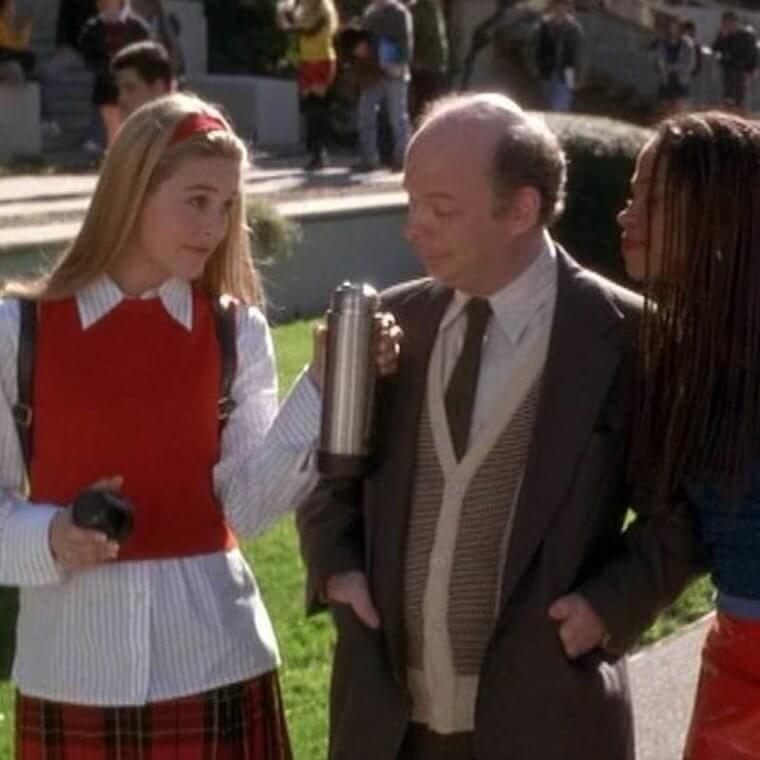 And if it were remade, Cher Horowitz would need a page one rewrite because, throughout the original movie, she uses the descriptor for everything and everyone she thinks is bad, and that's not cool, Cher.
​The 'Mammy' Stereotype In Billy Madison (1995)
As we've seen, Adam Sandler's The Waterboy mocked disable people and minorities, too. But that was a more grown-up Adam. Three years earlier, as well as trying to kill children playing dodgeball, he also stereotyped people of color.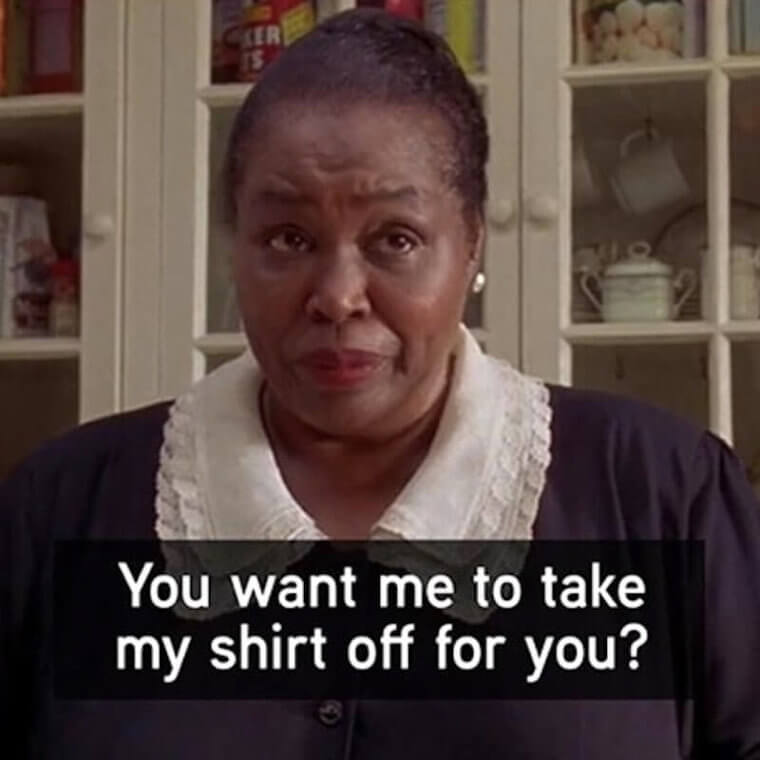 Billy Madison has been roundly criticized for featuring a stereotypical "Mammy" character. However, while maid Juanita is portrayed as a good caregiver, this racism should have gone out of the window decades earlier. Like maybe in the 30s. The 1830s, that is!
The Super Bad Anti-LGBTQ+ Language In Superbad (2007)
Seth Rogen started writing the Superbad script when he was still a child but decades later, he confessed that 13-year-olds writing movies was probably not the best idea!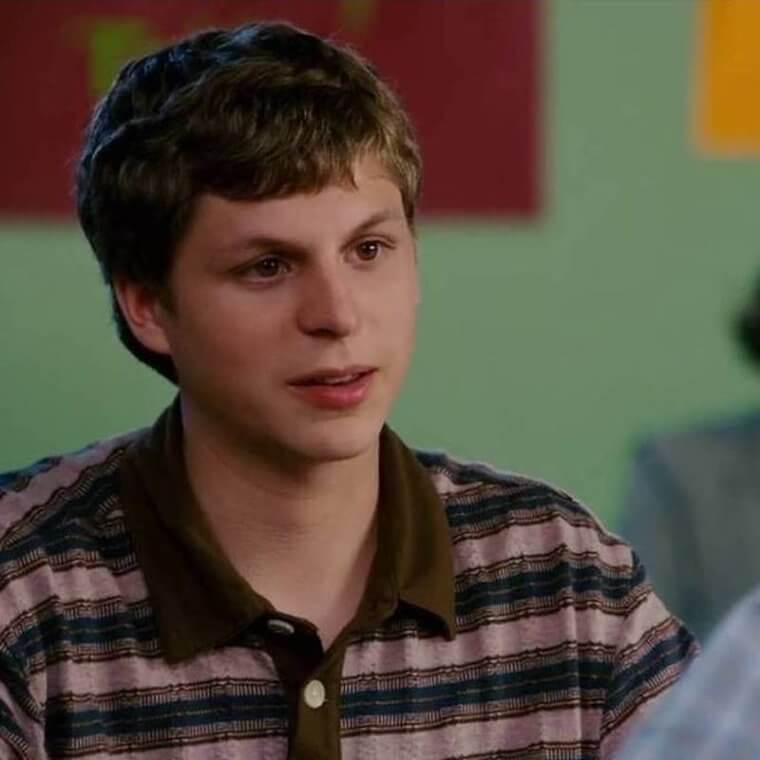 He admitted his 2007 cult classic glamourizes anti-LGBTQ+ language that the characters casually throw around. Of course, we can't change the past, but Seth went so far as to say if he were ever to remake the movie, he would leave out the many "blatantly homophobic" jokes.
​Jesse Jackson In She's All That (1999)
So, if you watch She's All That again, you'll definitely come away thinking what's the deal with Jesse Jackson? The character is written as your run-of-the-mill gay male best friend. But the crazy thing is, Jesse's not even gay because––by the end of the movie––he's dating Zach's sister! So, errr... why?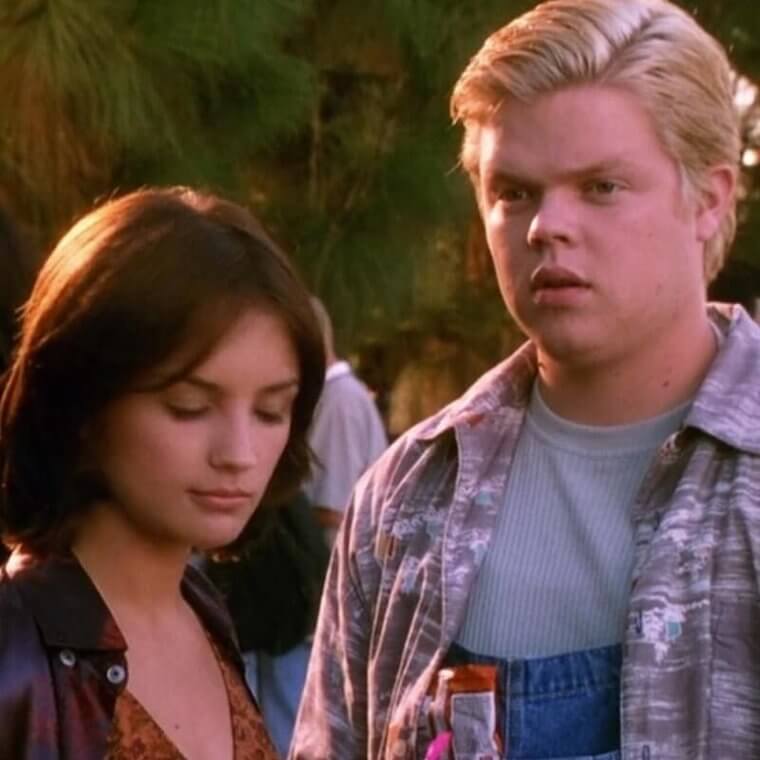 To make matters doubly worse, he's also constantly body shamed. For example, when his best friend reminds him he has to lose weight for graduation, he can't even eat a Twinkie.
Asian Minister In I Now Pronounce You Chuck and Larry (2007)
When I Now Pronounce You Chuck and Larry first came out, bastion of wokefulness, the Wall Street Journal labeled it "an insult to gays, straights, men, women, children, African-Americans, Asians, pastors, mailmen, insurance adjusters, firemen, doctors -- and fans of show music." You get the picture.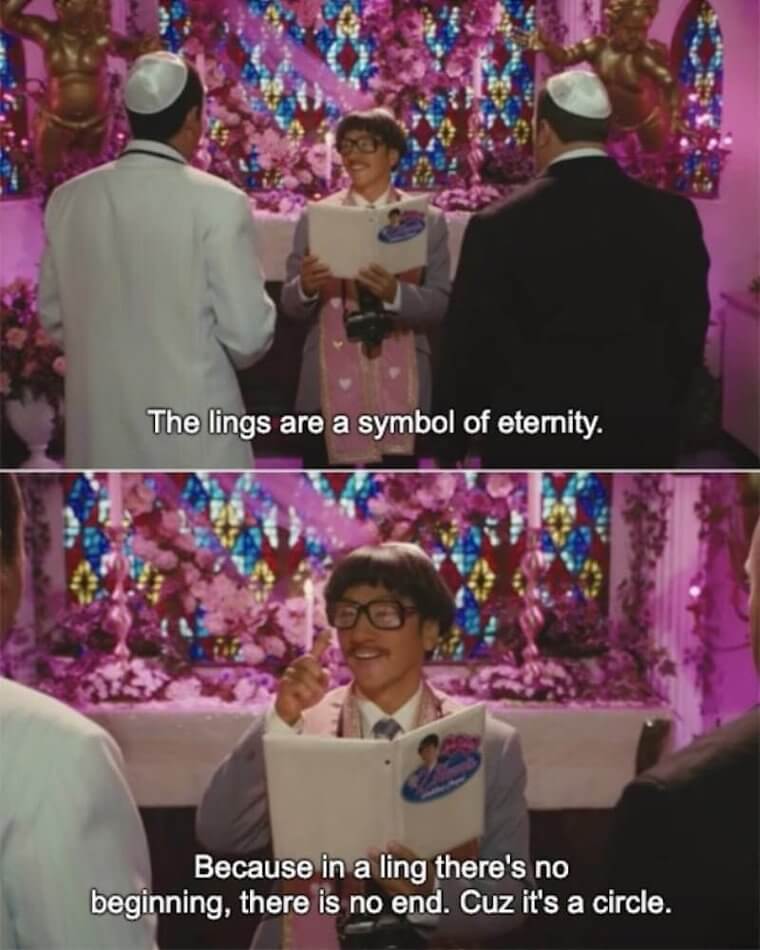 And time hasn't been kind to the movie about two straight men getting married to get a tax break. Perhaps the most offensive scene is when Rob Schneider dons makeup to play a goofy, bespectacled Asian minister and mispronounces his L's and R's.
Sexual Harassment In Bridget Jones' Diary (2001)
Bridget Jones' Diary is a great example of what women used to––and unfortunately still––have to put up with from their male co-workers. Great movie but Bridget was being straight-up sexually harassed at work.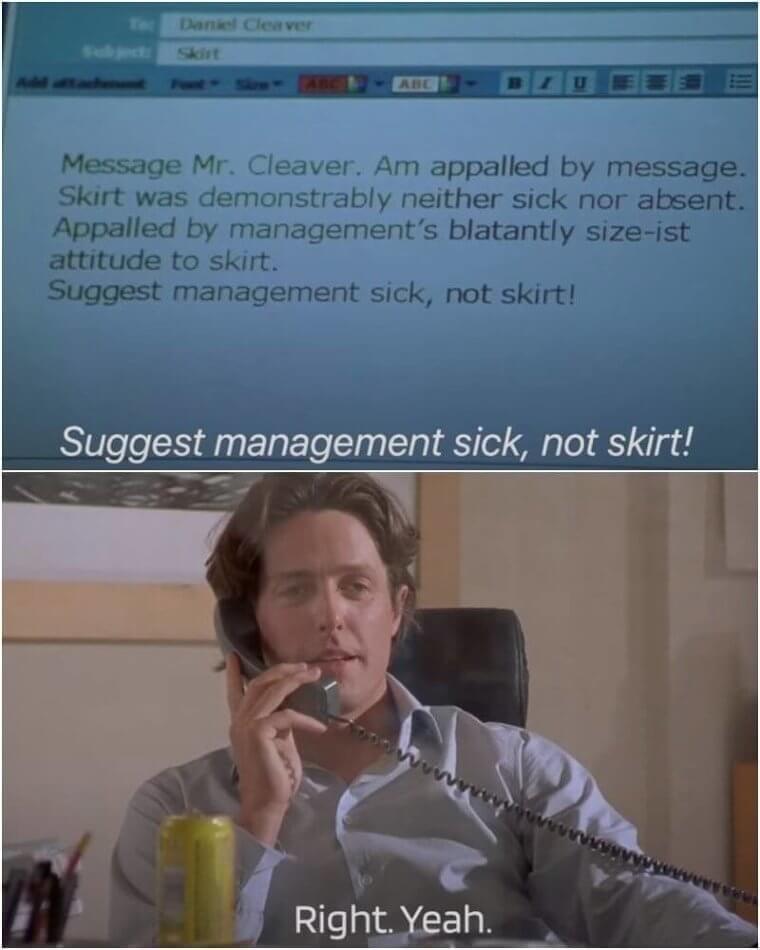 Her boss Daniel sent her suggestive messages about her clothing and her looks. Then, when their relationship soured, he made sure the environment was so toxic, our Bridget had to clear her desk and got the hell out of there. She had a case for unfair dismissal. We laughed at what a creep Daniel was back then, but society is thankfully changing.
​Fragile Masculinity In Made of Honor (2008)
About half of all movies made in the 1990s and 2000s are about a character––male or female, it doesn't matter––falling in love with their best friend. And because a ticking clock creates tension, we usually join the story just as the best friend is days away from marrying someone else.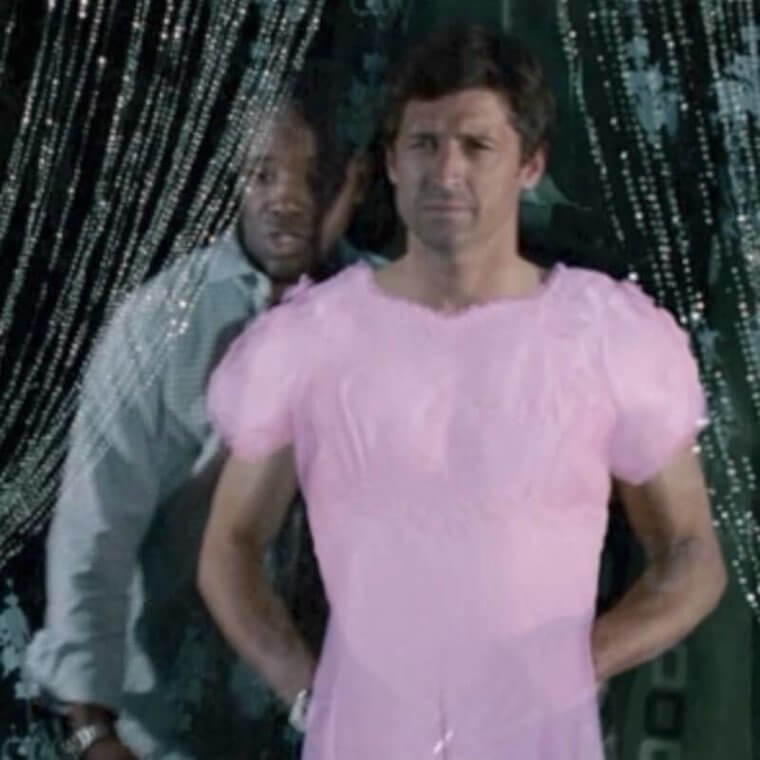 That's the plot of Made of Honor (and a thousand others), but this movie's male characters overfloweth with gym-bro toxic masculinity. The whole movie is one big joke about how Patrick Dempsey's Tom must be gay because he's performing the maid of honor role typically reserved for women.
Julianne's Behavior In My Best Friend's Wedding (1997)
My Best Friend's Wedding was one of the most popular romcoms of this entire era. Julia Roberts, Rupert Everett, and Cameron Diaz were all so gorgeous, some of us failed to pick up on the main character's selfish and reprehensible behavior.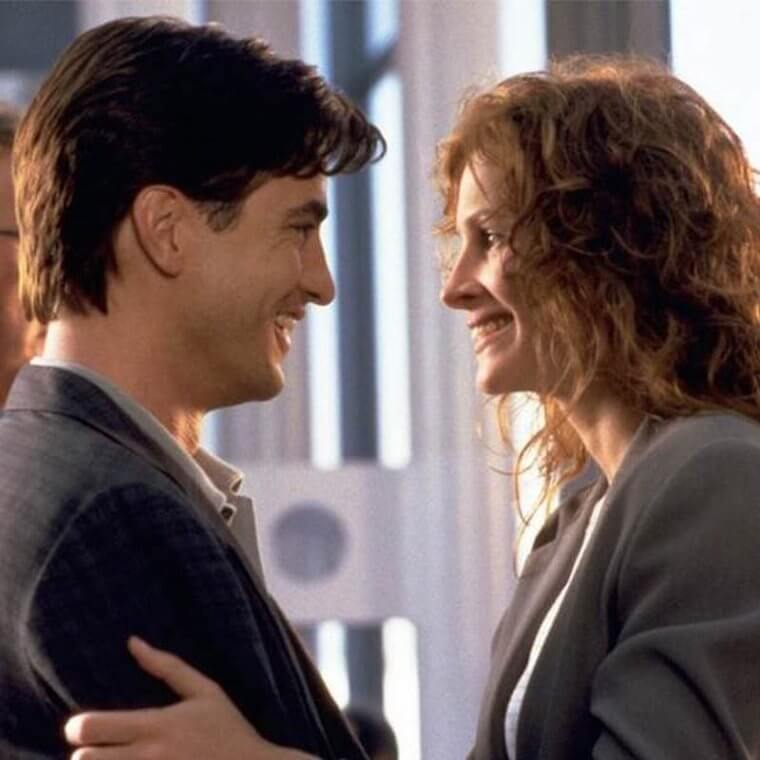 Julianne, played by Julia Roberts, suddenly realizing she's in love with her friend and trying to stop him from getting married is an awful thing to do! we guess it's fine as it's the plot of the entire movie. But she also mistreats George and exploits his compassion, because ya know… he's the film's token gay man.
​Stalking In There's Something About Mary (1998)
Another trope of about half of these movies is the character stalks the girl they are in love with. Usually, the stalking goes well, and the stalker ends up getting the girl by the end of the movie. But remember, in real life, stalking is just downright creepy. Oh, and illegal.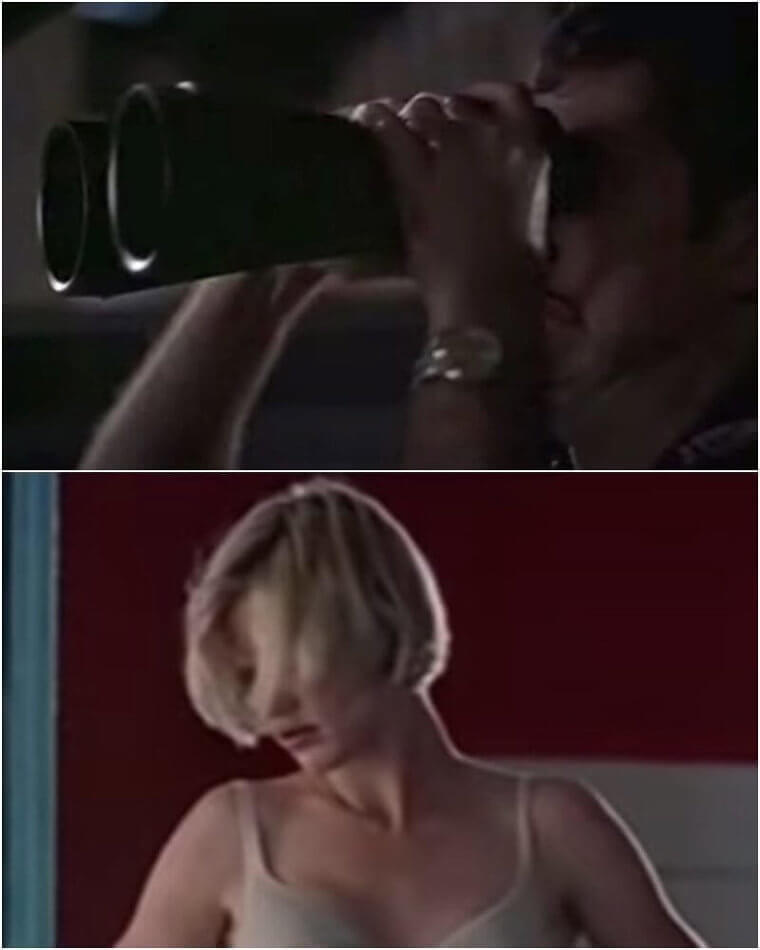 While most people thought the stalking in There's Something About Mary was pretty funny, today's audiences might view Ted spying on Mary and following her as more jail-worthy than romantic.
Women Portrayed As Wedding-Obsessed in Bride Wars (2009)
Romantic comedy Bride Wars tells the tale of two childhood besties who become bitter, sworn enemies in a race to see who can tie the knot first. The trouble is, in doing so, it could make people think all women think this way!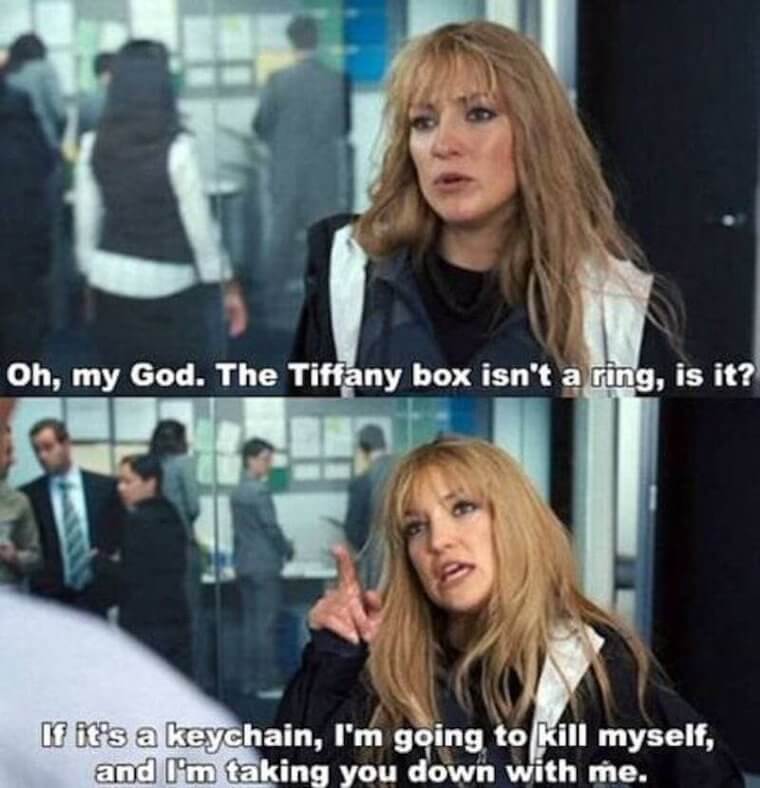 In one scene, Kate Hudson's character Liv bursts into her boyfriend's workplace in the middle of the day, screams at him, and then––in front of his colleagues––forces him into proposing marriage. Thankfully there's not a single woman out there like that in real life, right girls? Sorry, didn't mean to mention the word single.
​The End Of The Date In Observe and Report (2009)
Loving or hating some of the movie scenes on our list is a matter of opinion but no matter which side of the aisle your chips land, Observe and Report features a definite no-no by anyone's standards. First, Seth Rogen's mall cop character Ronnie invites salesgirl Brandi (Anna Faris) out on a date.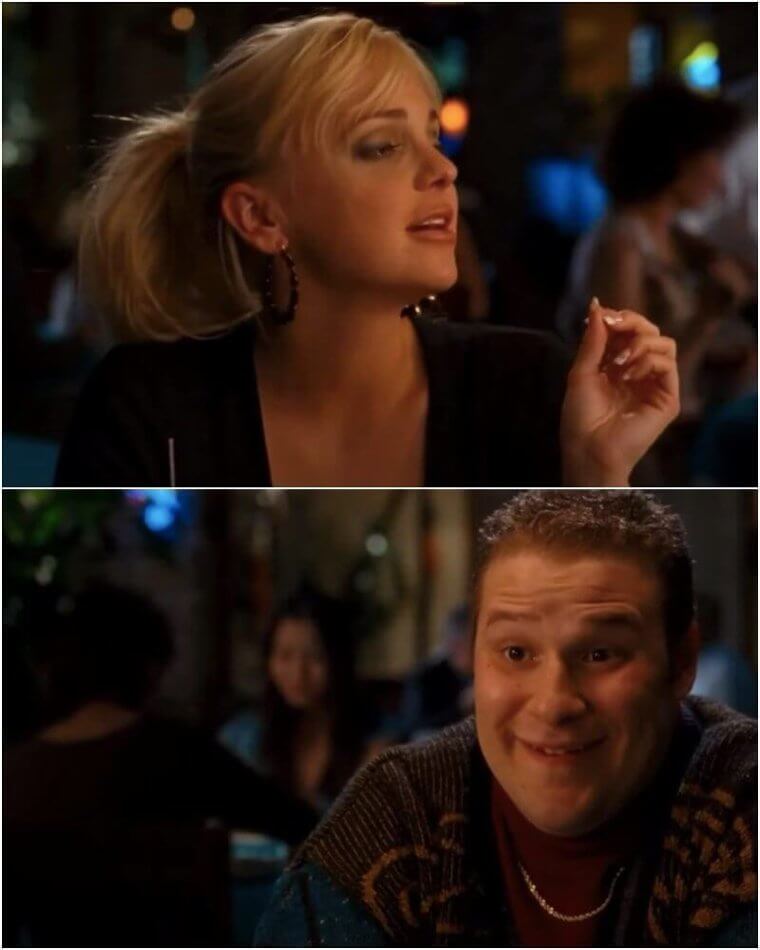 But by the time they go back to his place, she's pretty drunk. The next scene shows them in the bedroom – he's awake, but she's asleep... which suggests date rape.
​The Female Lead in Knocked Up (2007)
Knocked Up's star, Katherine Heigl, caused controversy when she called the film "a little sexist" and complained her character was a "killjoy," as the women were portrayed as "humorless and uptight," while the men were "fun-loving" and "lovable." She was even wheeled out to apologize for her comments on more than one occasion.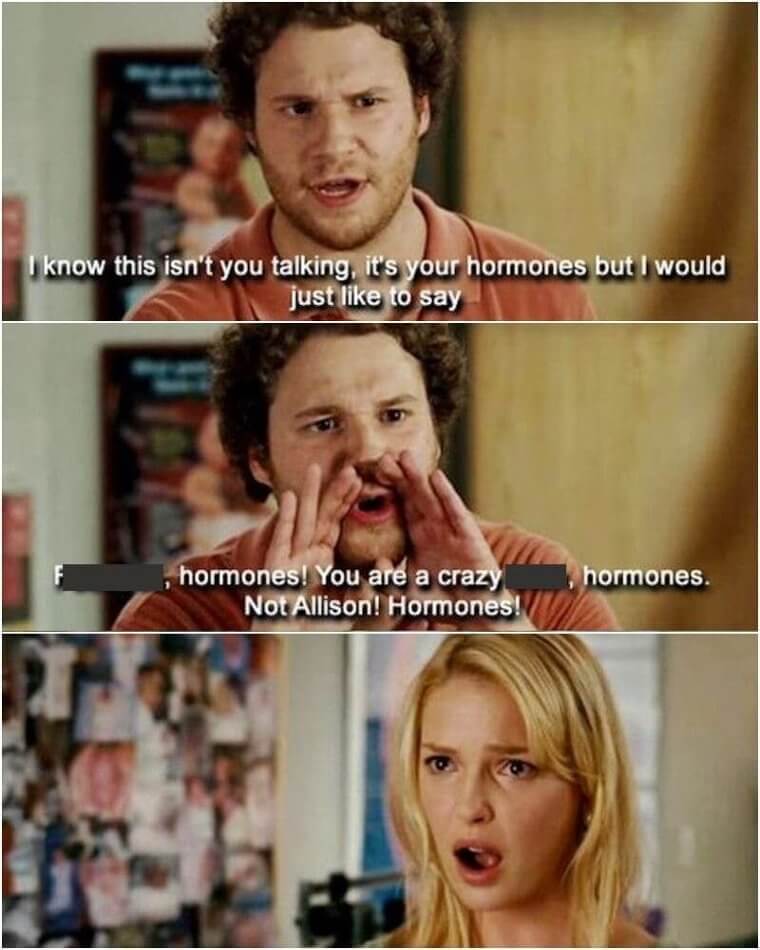 The thing is, if you watch the film in today's climate, you have to admit she was right––the film portrays women as hormonal lunatics. Katherine Heigl was just a decade and a half ahead of her time.
Separating The Twins In The Parent Trap (1998)
If you thought the most unrealistic moment in Nancy Meyers' remake of The Parent Trap was when Hallie (Lindsey Lohan) and Annie (Lindsey Lohan) didn't immediately recognize they were twin sisters––despite having the exact same face––think again!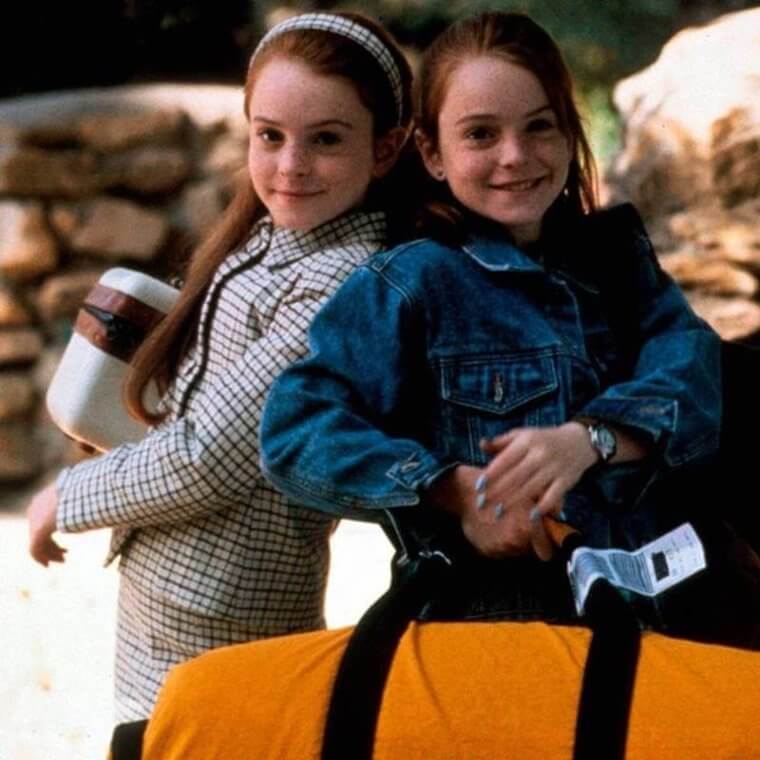 Almost as soon as the twins were born, the parents split up, so they decide it would be best to live in different countries, and never tell the girls about each other. Gee whizz, It's enough to make a girl turn to drugs. Luckily, like all the scenes on our list, it's only a movie and it didn't happen in real life. We hope that helps you sleep just a little better!