Memes have taken over the internet in the last decade. From "Cash me outside, how bout dat," to "Hide yo kids hide yo wife," these memes have become a culture. But have you ever wondered what ever happened to the people pictured in the memes? We have found some life updates on all your favorite meme stars. Continue reading to find out where these memers are now. 
Grumpy Cat
Grumpy Cat has become the personified version of what Mondays feel like. He had a famous Instagram account, a movie, and a shoe line.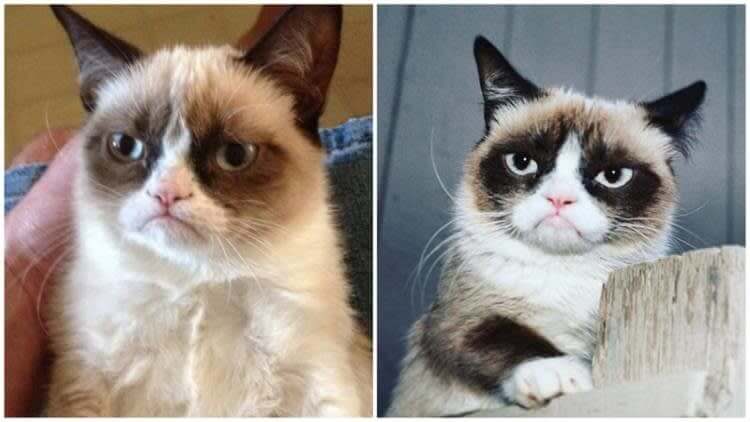 Sadly he passed away in May 2019. RIP Grumpy Cat, we know you are frowning upon us from the afterlife. 
Hide The Pain Harold
When you are trying to hide the feeling of dying inside, but you have to smile on the outside. That is the perfect time to use the "Hide The Pain Harold" meme. The man behind this meme is Andras Arato.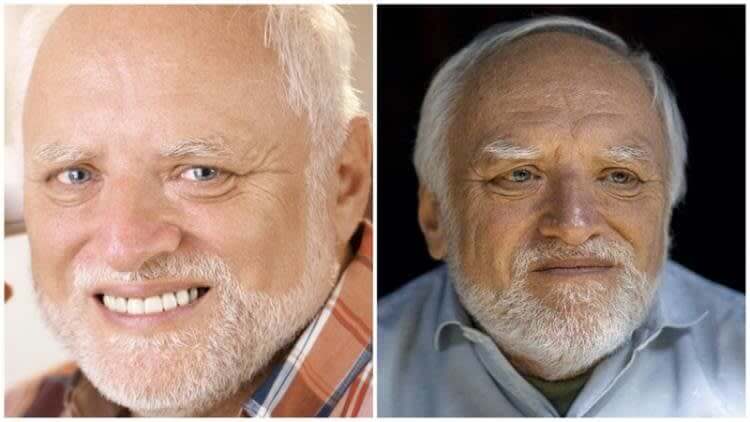 He is a Hungarian man who posed for some stock photos that ended up going viral. Following his meme status, he had a Ted Talk about being a famous meme, and these days he enjoys being active on social media. 
Side-Eye Chloe
Are you a person who is not easily impressed? Well, you and Side-Eye Chloe have something in common. This little girl went viral when her parents told her they were going to Disneyland, and she was very unimpressed.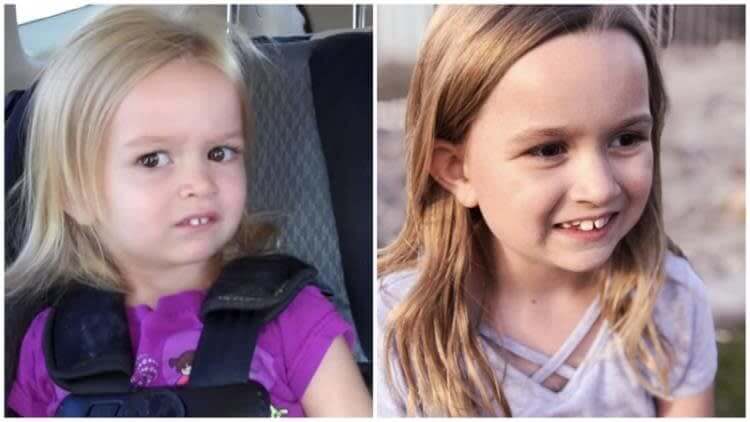 Today, Chloe and her sister Lilly have a joint Instagram, and their modeling career is taking off. 
Success Kid
Success Kid, otherwise known as Sammy Griner, was less than a year old when he became internet famous. This meme helped his family raise money to get his father a kidney transplant.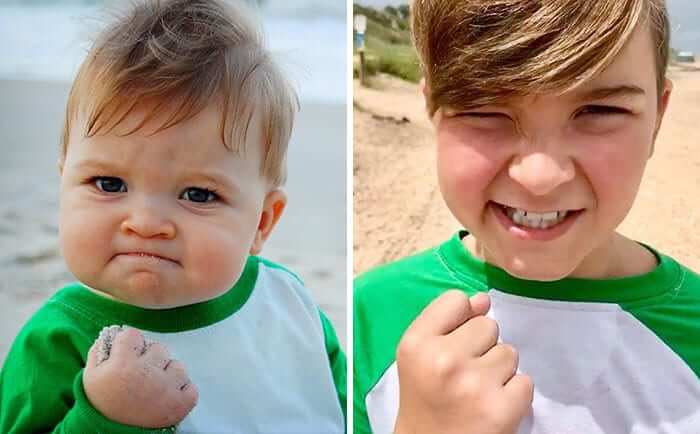 Now, at 13-years-old, he is slightly embarrassed by the meme, but it helped save his father's life. He celebrated the success with an updated version of his original picture. 
Ridiculously Photogenic Guy
Most people would agree that in the middle of a marathon you probably wouldn't want to be photographed. Well, for Zeddie Little, his perfect looks made him a meme.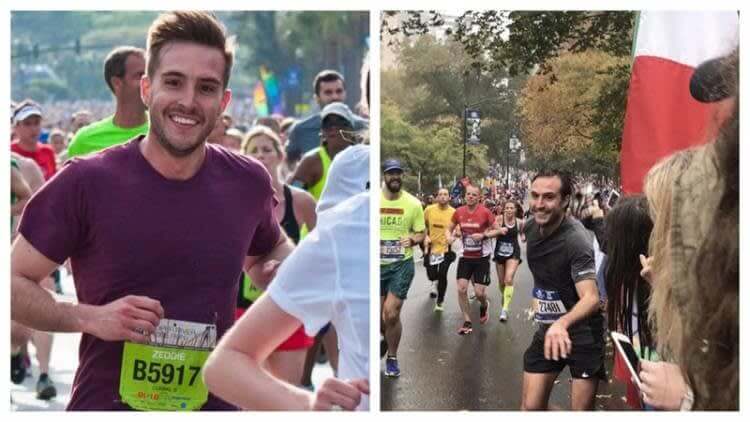 He still enjoys running, but he proved that even he doesn't look perfect all the time. 
Overly Attached Girlfriend
Laina Morris became the overly attached girlfriend meme when she made a parody of Justin Bieber's single, "Boyfriend."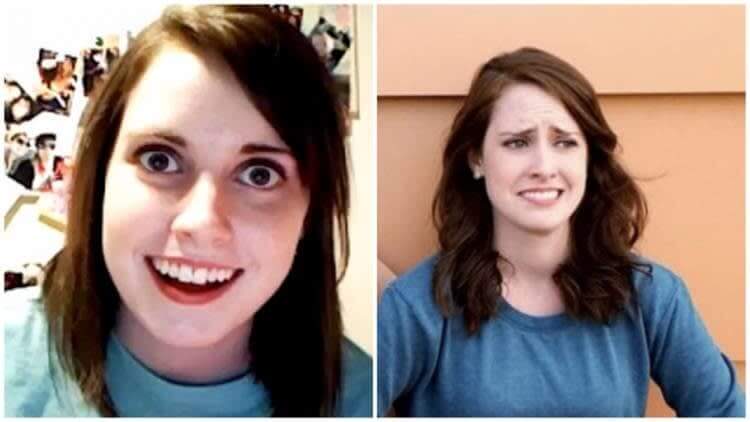 She used her fame to create a successful YouTube channel and was regularly posting for one million subscribers until July 2019. She decided to take a step back from public life to focus on her mental health. 
Scumbag Steve
Scumbag Steve is actually named Blake, and he is not a scumbag. When Blake was at his grandmother's, he took this picture as a joke and never thought it would become famous.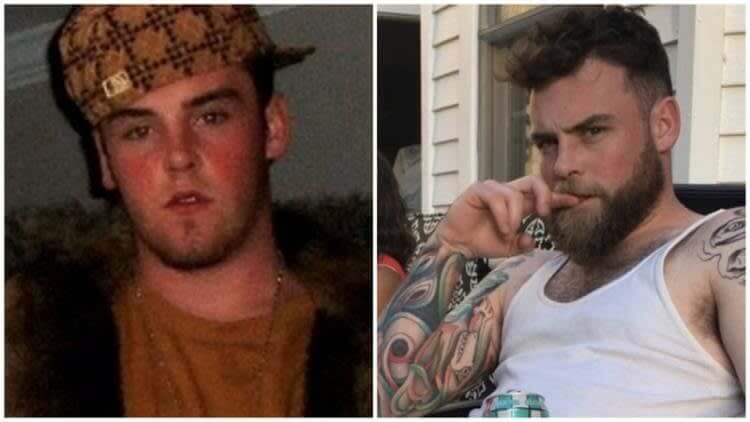 Today he is just a normal guy who enjoys being active on social media, especially Twitter. 
First World Problems Girl
When you forget to charge your Airpods and have to use regular headphones, first world problems. The first world problems girl is actress Silvia Bottini. The picture was taken during one of her performances and turned into a meme.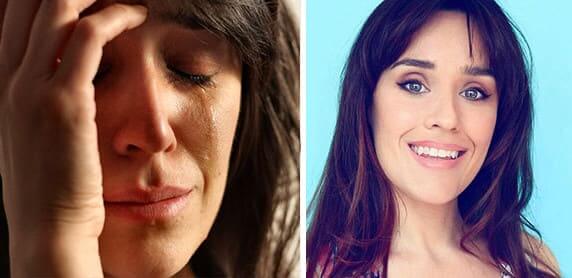 She used her meme fame to boost her acting career and is currently working on a movie. 
Doge
Doge is a Shiba Inu puppy named Kabosu that became a meme when his owner posted his funny photo online. His crossed paws and slight smirk were the perfect canvas for so many hilarious memes.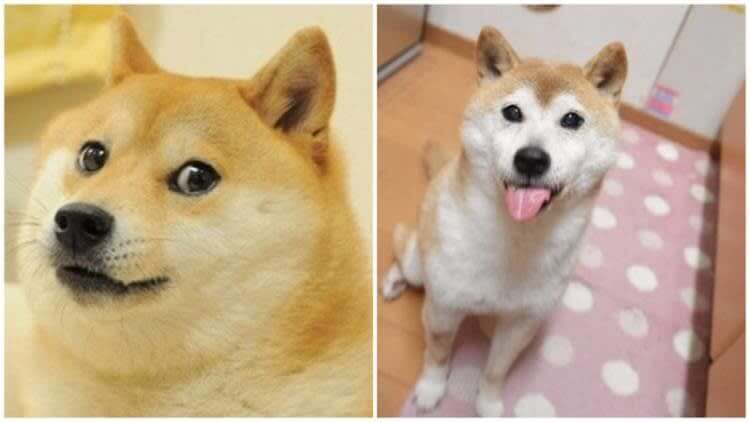 Kasobu is no longer a puppy, but he is still adorable. He has grown up to be a very good boy. 
Confused Math Lady
Confused math lady is a classic. It can be used for pretty much any confusing situation. The woman who appears in it is a Brazillian actress named Renata Sorrah.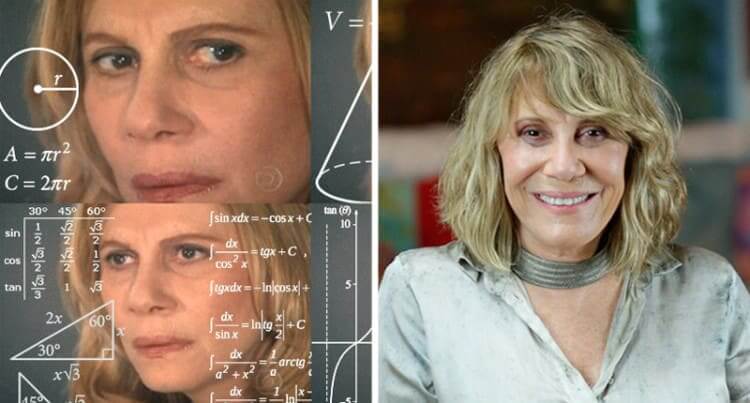 She is still acting, and considering telenovelas can be so confusing, it's no wonder she looked so perplexed. 
Blinking Guy
When you are simply trying to watch your friend play video games, and your reaction becomes a viral meme. That is exactly what happened to Drew Scanlon, also known a "the blinking guy."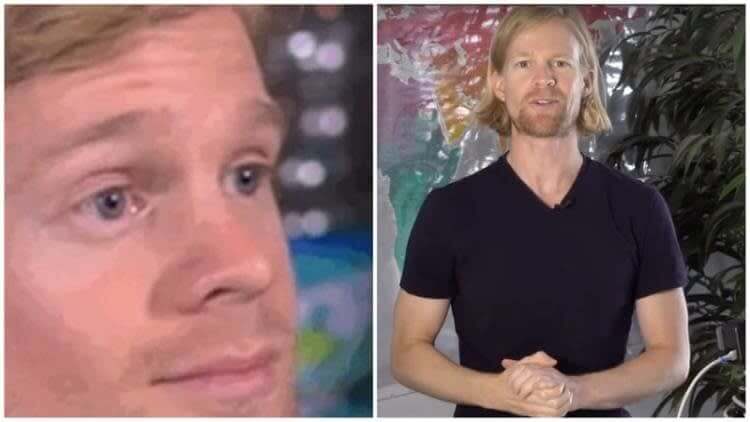 After going viral, he used his fame to start a successful YouTube channel and Patreon. 
Why Don't We Have Both?
Remember the little girl in the Old El Paso commercials? Well, this is her now. Her name is Mia and she has grown up since her commercial days.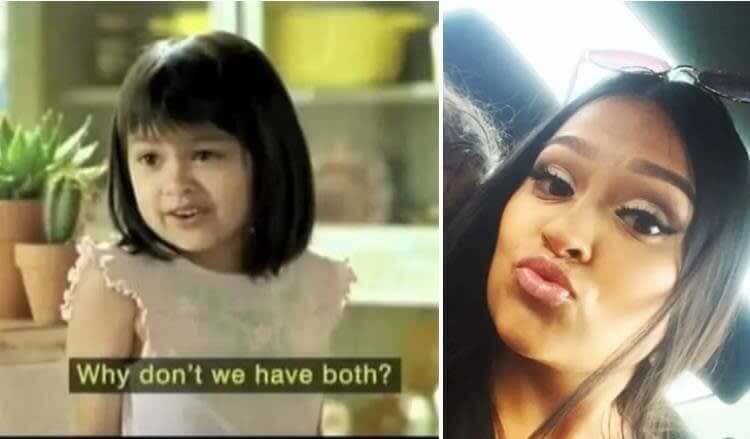 At the moment, she is pursuing a career in psychology and not acting. 
Disaster Girl
Did she light that house on fire at just 4-years-old, the world may never know. Zoe Roth is this devious looking little girl who has grown up quite a lot since her picture went viral.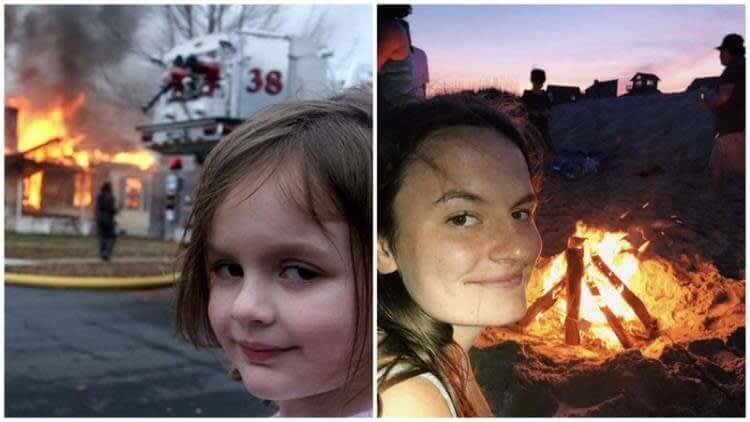 She is now 16-years-old and currently enjoys traveling and posing with fires still.   
The Most Interesting Man In The World
The most interesting man in the world was part of a beer ad for Dos Equis. This was one of the biggest memes in 2009. Jonathan Goldsmith is that interesting man.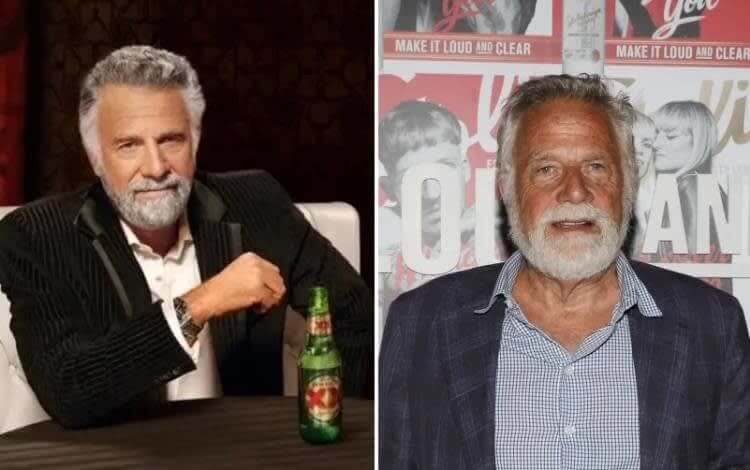 Goldsmith is still acting, but this meme will probably be the most famous thing in his acting career. 
Bad Luck Brian
Looking back on old school pictures can be embarrassing, especially when you were going through the "awkward phase." Kyle Craven knows this struggle when one of his awkward school pictures went viral and became "Bad Luck Brian."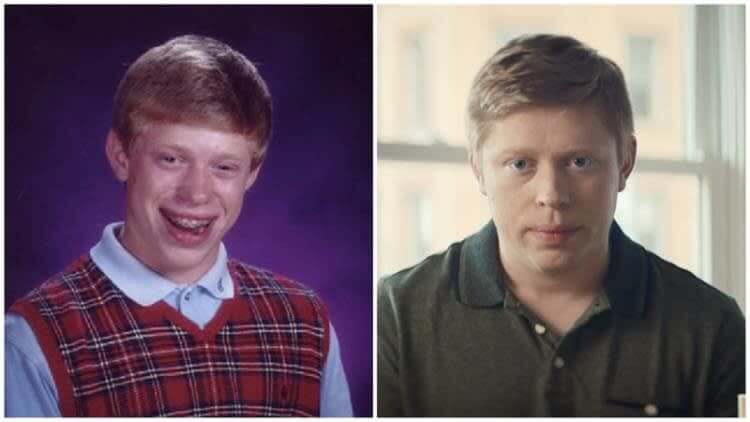 He doesn't know how his picture got on the internet since it was never in his high school yearbook. Today, he enjoys a private life and works in construction. 
Crying Piccolo Girl
When the music you are playing is so beautiful, it brings you to tears. Well, not quite. Villanova University senior, Roxanne Chalifoux, was playing for the last time and that brought her to tears. It somehow also became a viral meme.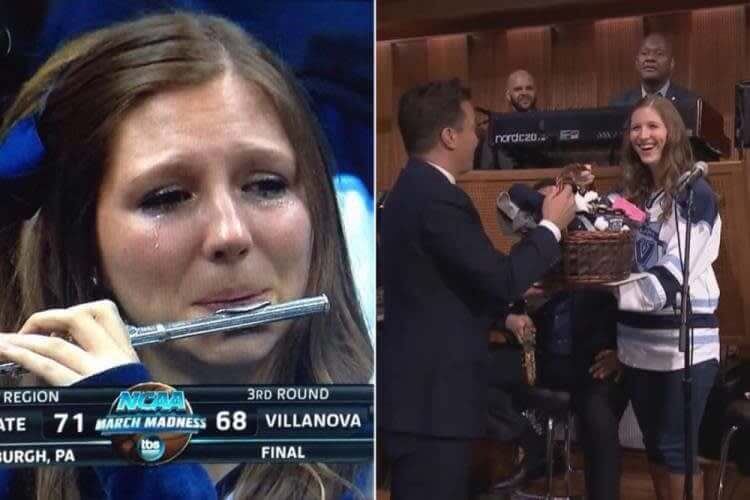 She went on to graduate and even got to appear on The Tonight Show Starring Jimmy Fallon. She's not crying now.  
Trying To Hold In A Fart Guy
When you are trying not to fart in front of a cute girl, that wasn't exactly what Michael Mcgee was doing. He was showing his friends how he can make the veins pop in his forehead.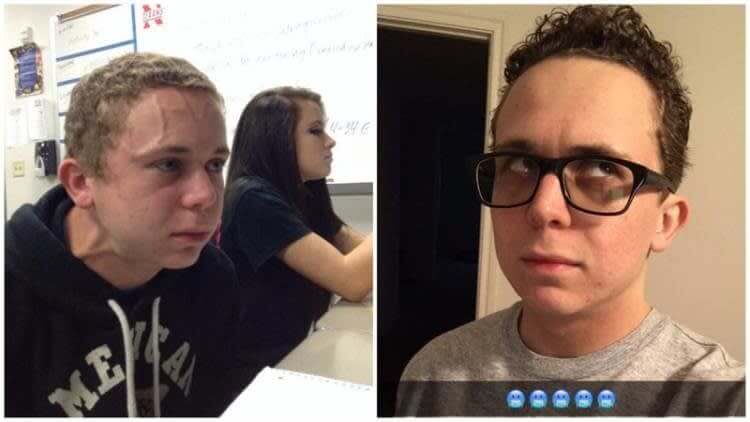 After going viral, he was annoyed that he became a meme for something he wasn't even doing. Now he is 21 and living a normal life. Fun fact: he went to the same high school as "overly attached girlfriend." 
Gavin
Gavin is not just one meme, he has a series of famous memes using his very expressive face.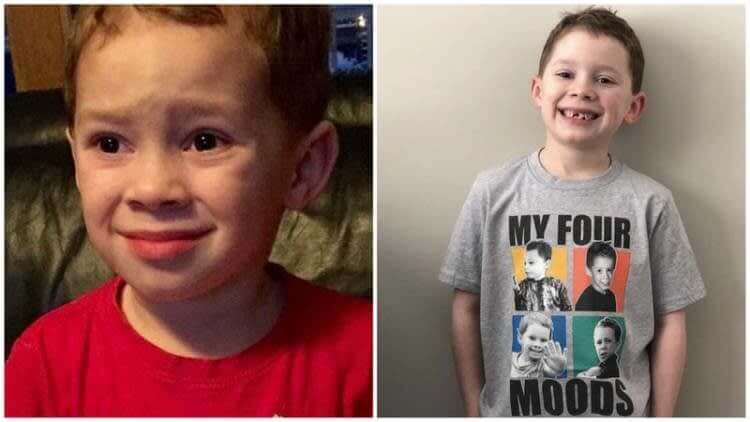 Gavin recently turned 9-years-old and has a popular Instagram account that continues to showcase his adorable personality. 
Sudden Clarity Clarence
The look you get when a thought suddenly hits you. That's how the "sudden clarity Clarence" came to life.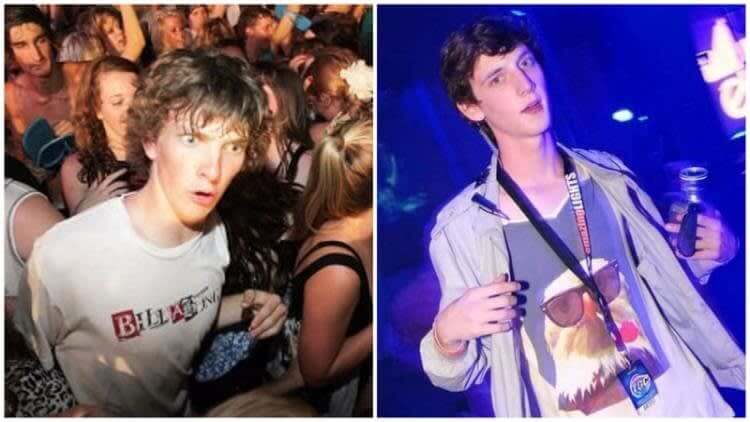 He must have wanted to stay out of the public eye because it is tough to find anything about him on the internet.
My Momma Said
You may or may not know superstar Cardi B. When she posted this photo of herself as a child on the internet, memes started to blow up within hours.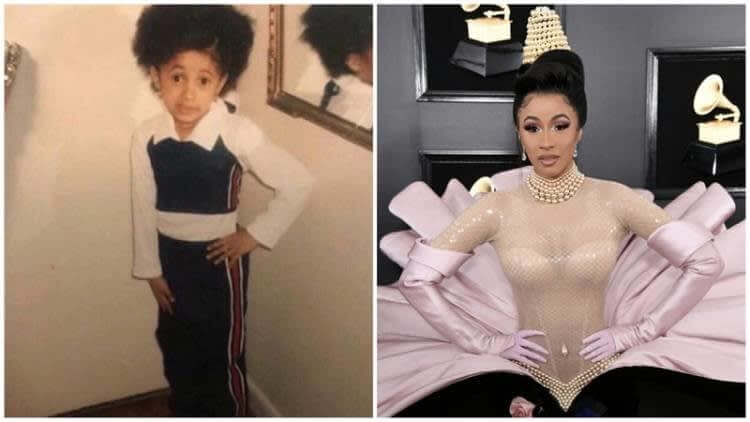 This is one of those memes that we already know what happened to her because she was famous before it went viral. 
Hide Yo Kids, Hide Yo Wife
Antoine Dodson became a viral meme after being interviewed by his local news channel back in 2010. He was asked about an intruder that broke into his family's home and famously said, "Hide yo kids, hide yo wife."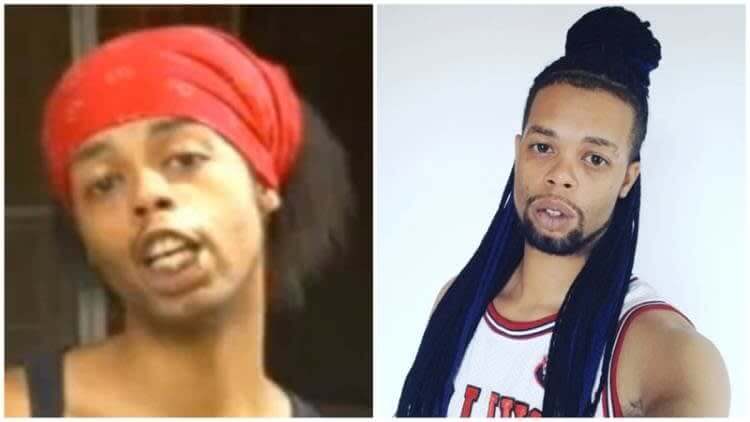 After going viral, his video clip got some remixes set to music. Now, he has ventured into becoming a singer-songwriter, and he has also tried acting as well. 
Good Luck Charlie
Remember the Disney show, Good Luck Charlie? Little Mia Talerico played Charlie in the show, and this scene became a meme. She is now all grown up!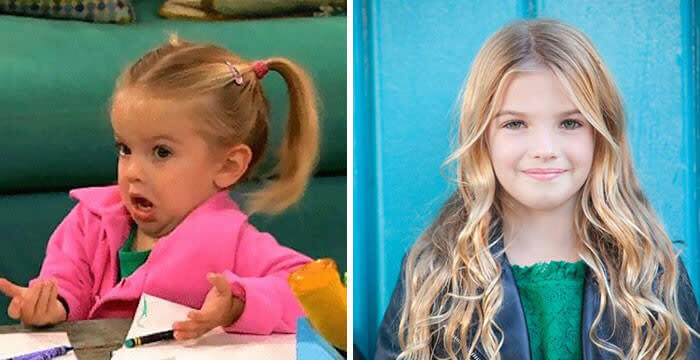 She is now 10-years-old and has continued acting. 
Roll Safe
When you have a bad idea and try to make it seem like it will turn out well. This shot was taken from an '80s TV show featuring Kayode Ewumi.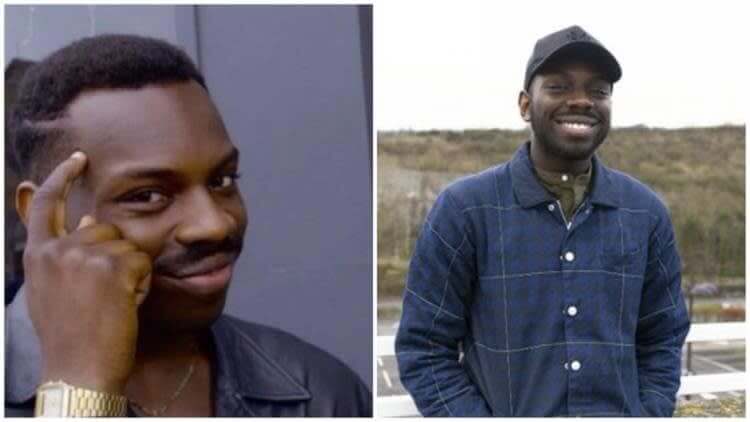 Becoming meme famous has helped his acting career, and he has been using that to his advantage. He starred in a TV series called Enterprise that lasted for one season. 
Ancient Aliens Guy
Have you ever tried to explain a theory and it sounds crazy, that is the truth for Giorgio A. Tsoukalos. This happens to be one meme that actually depicts what was happenings.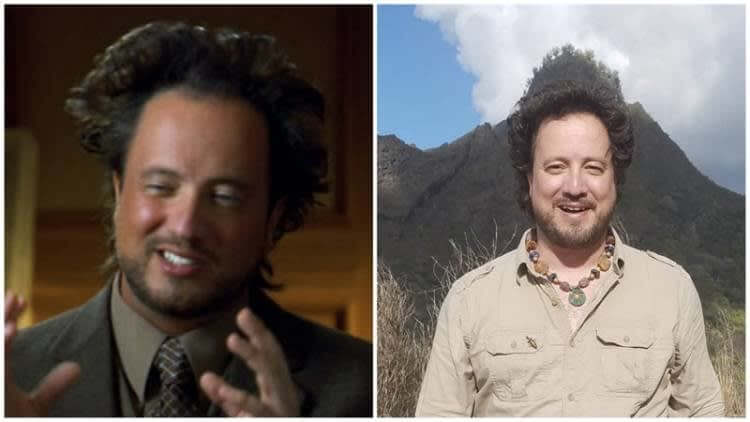 Tsoukalos is an alien researcher who has become well-known from his meme fame. Now he shares his strange theories with larger audiences. 
Ermahgerd
When you just can't contain your excitement about the new "Goosebumps" books. This picture of Maddie Goldenberger was taken in the '90s and years later became the viral "Ermahgerd" meme.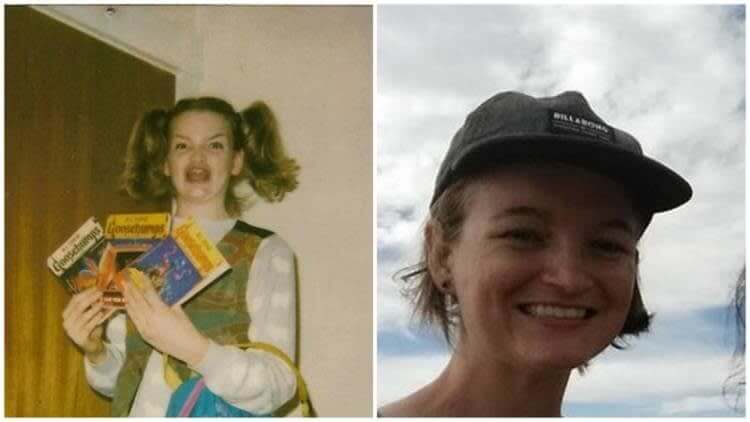 These days, she works as a nurse and looks much different than her awkward teen years. 
Conceited
This is the meme you are sent when you say something questionable. The man from the meme is a rapper name Conceited.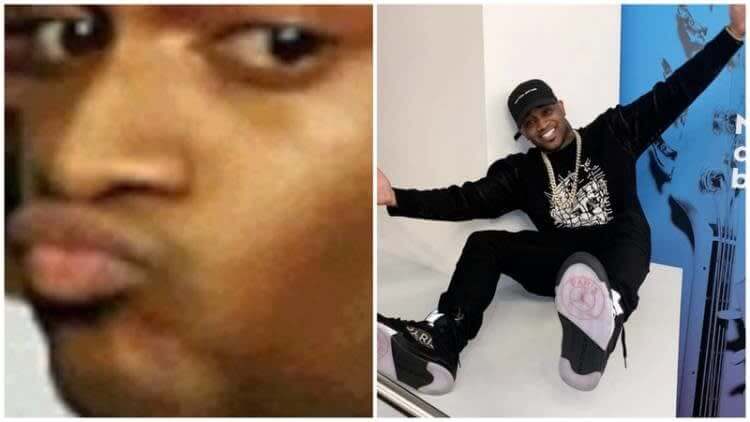 Nowadays, you can see him on the MTV series Wild'n Out. 
Squinting Woman
Kalin Elisabeth is also known as "the squinting woman." She was trying to take a nice Instagram photo when someone snapped a less flattering one.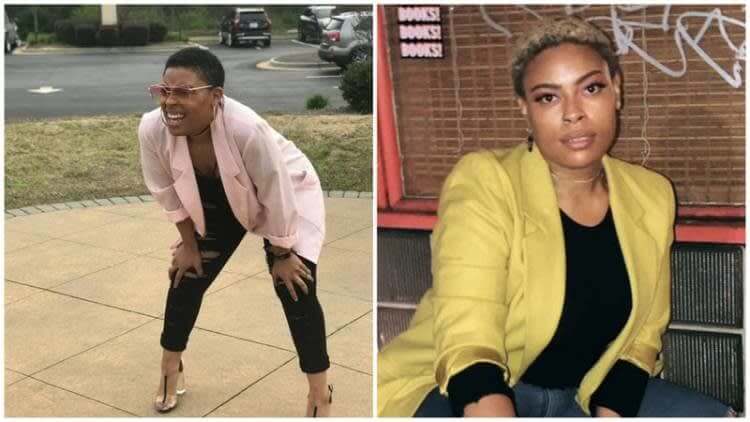 She found the humor in it and enjoyed the benefits by gaining lots of new followers. 
Felon Bae
It's a crime that he is so attractive! The hot felon or felon bae is Jeremy Ray Meeks who rose to fame after his mugshot went viral.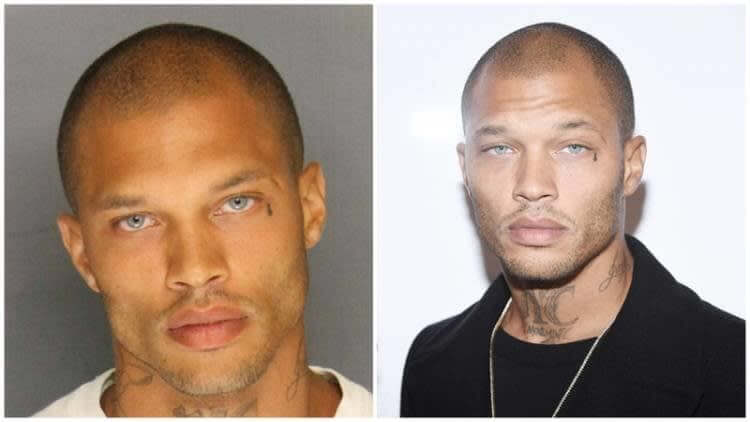 He has managed to create a successful modeling career for himself from this mugshot. 
Lil Terrio
Lil Terrio has had a lot of social impact since his picture went viral. He used his status to bring positivity to the internet.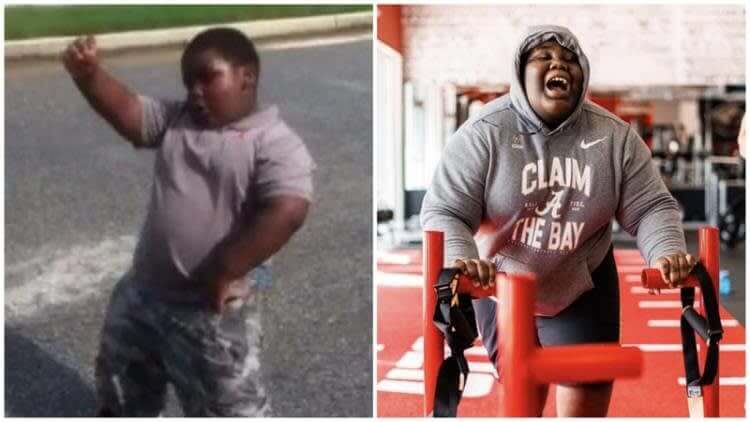 He has been involved in anti-bullying campaigns and inspired people to be more positive. 
Cash Me Outside
Danielle Bregoli was famously on Dr. Phil and said to Dr. Phil's, "Cash me outside, how bout dat."  she stunned the world by trying to fight Dr. Phil.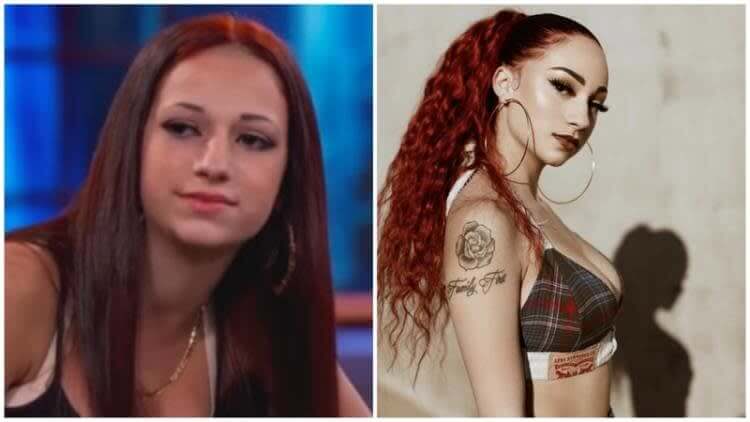 Today she has a successful rap career under the name Bhad Bhabie. She was the youngest female artist to reach the top 100 with her debut single. 
Confused Nick Young
Nick Young was a professional basketball player who got caught looking a little confused once and was a meme ever since.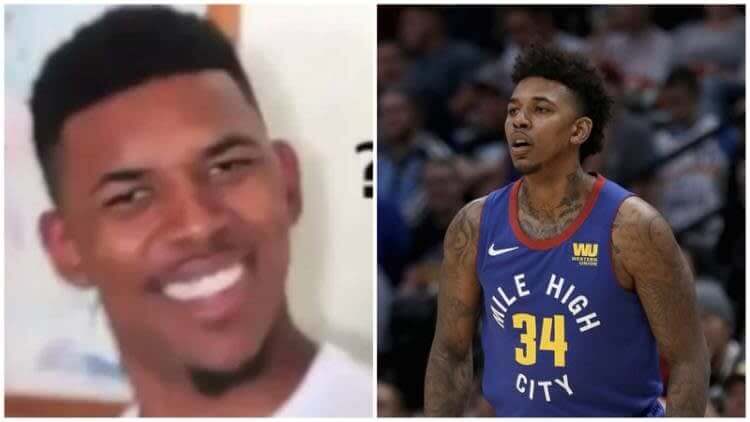 At only 33, his career as a basketball player ended for no apparent reason. He must still be pretty confused. 
Why You Always Lying?
As an aspiring singer, Nick Fraser was making up his own cover of  "Too Close" by Next. He was happy that he gained attention to help build his career.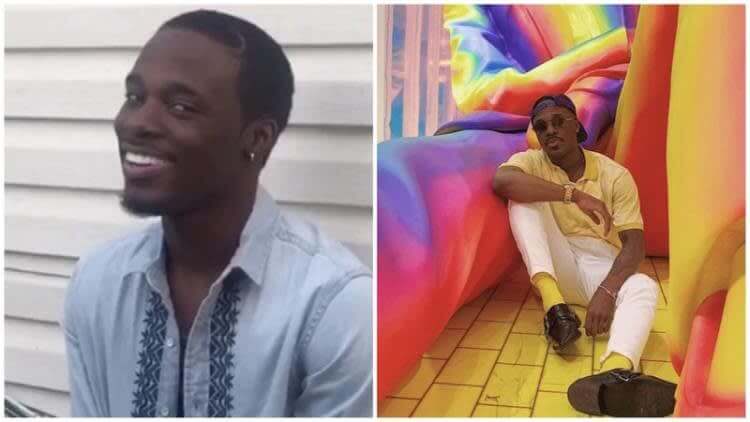 He is still trying to turn his meme fame into a career, but it is slow going. 
Hipster Barista
Hipsters are often mocked for the way they dress, and Dustin Mattson happened to be dressed like the stereotype when he was photographed for an interview he did.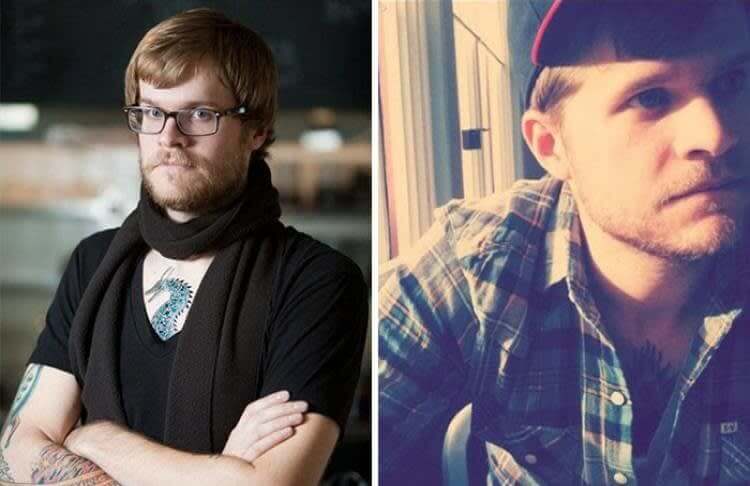 He wasn't happy with the perception he got, but at least he got some help marketing his business. 
Skateboarding Professor
One thing you are probably not used to seeing as a college student is your professor flying by you on a skateboard. Tom Winter in the skateboarding professor who used this mode of transportation to be more environmentally friendly.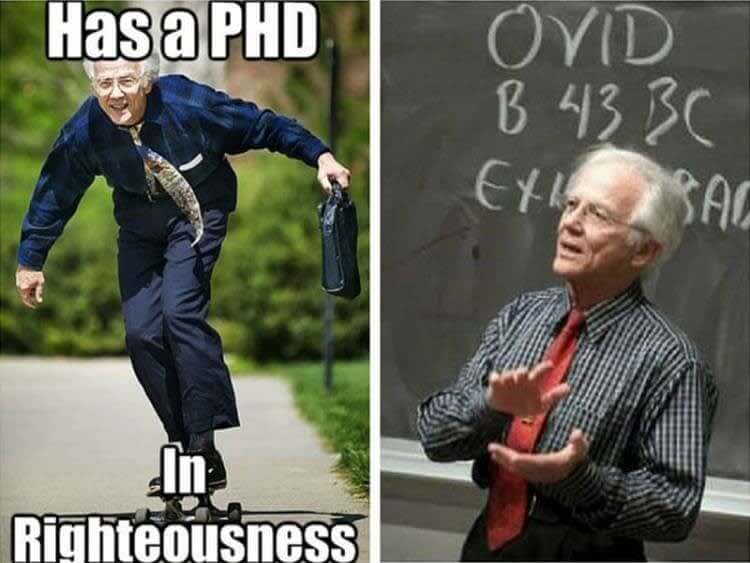 He has since retired from teaching but still loves to skateboard. 
Friend-Zone Johnny
Have you ever been friend-zoned? If not, you are one of the lucky ones, unlike friend-zone Johnny, aka Johnny Solis. All he wanted was a date, and instead, he became a meme.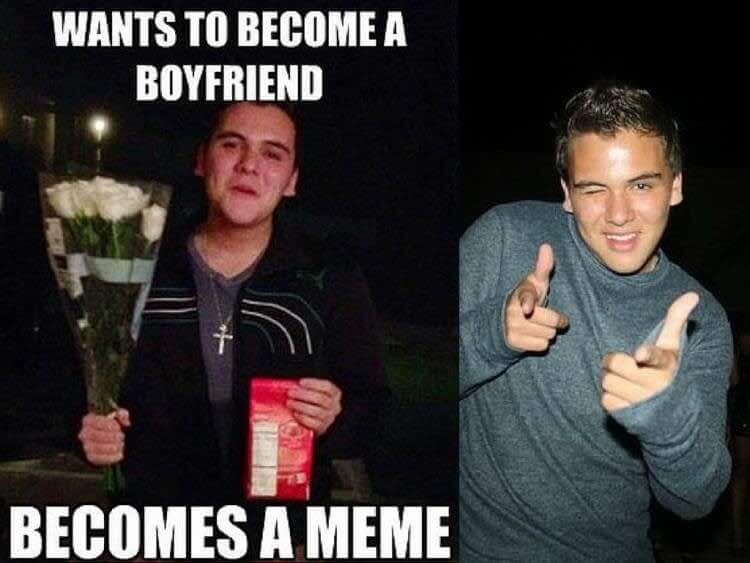 He is still trying to get a date and we wish him the best of luck. 
Too Damn High
Jimmy McMillian was running for governor of New York in 2010 when he claimed, "The rent is to damn high." Obviously this became a meme because it can apply to pretty much anything.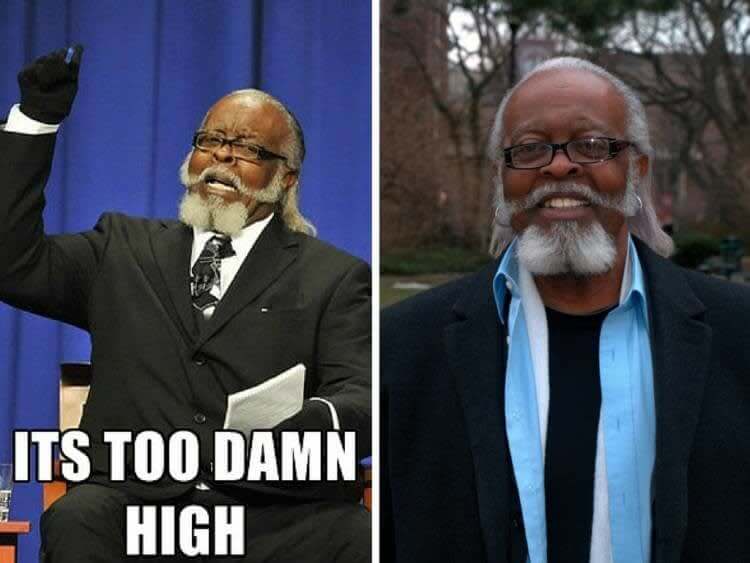 He is making a fourth attempt at running for governor in the next New York Election. 
Ten Guy
This meme has had a few names including, Ten Guy, Really High Guy, and Stoner Stanley. The name of the person in the meme was not posted online.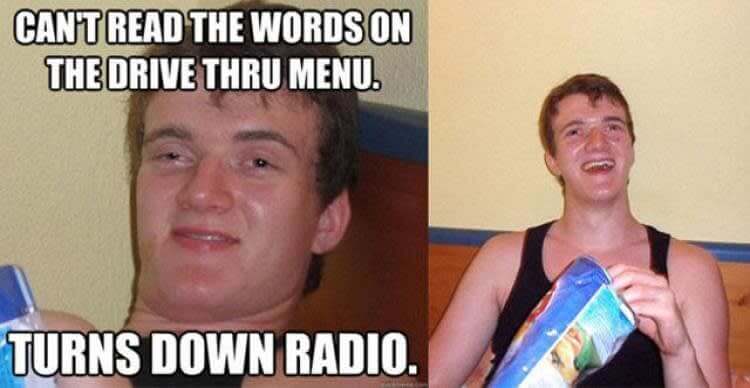 We hope he is still enjoying life and smiling like the right picture. 
Alex From Target
Remember when Alex from Target was all anyone could talk about? He even appeared on The Ellen Degeneres Show. Alex LaBeouf has certainly grown up since then.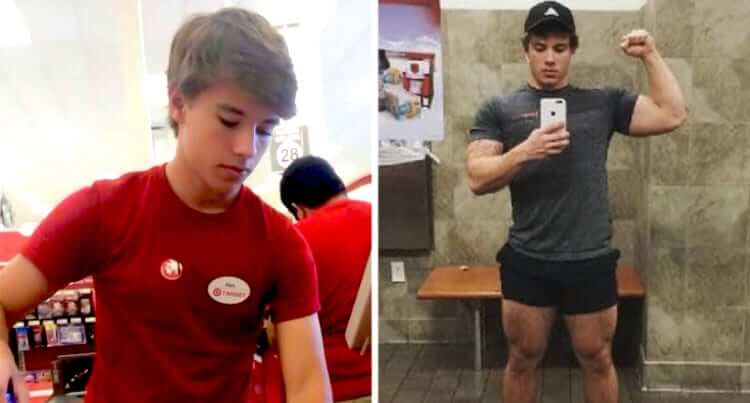 He decided to start hitting the gym and has put on some serious muscle. He is still adorable. 
Annoyed Picard
Captain Picard from Star Trek: The Next Generation, is also known as actor Sir Patrick Stewart. This clip was from over 25 years ago, yet it is a more recent meme.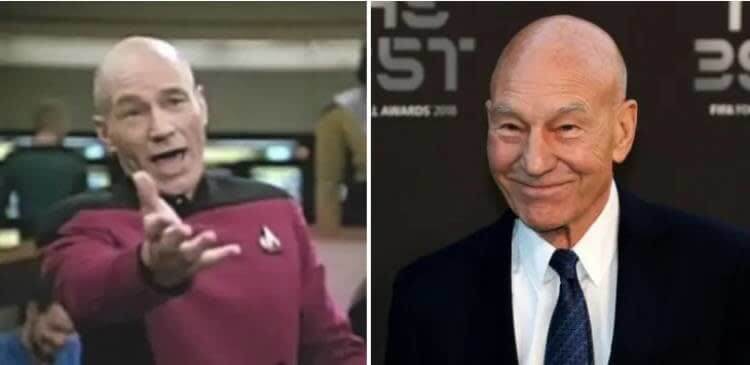 He is still acting and has a few new movies coming out in 2020. 
Crying Old Man
If you are familiar with the British TV show Doctor Who, then you will recognize this man. Actor Bernard Cribbins' meme is usually used when your favorite character is killed off, or you need to express extreme sadness.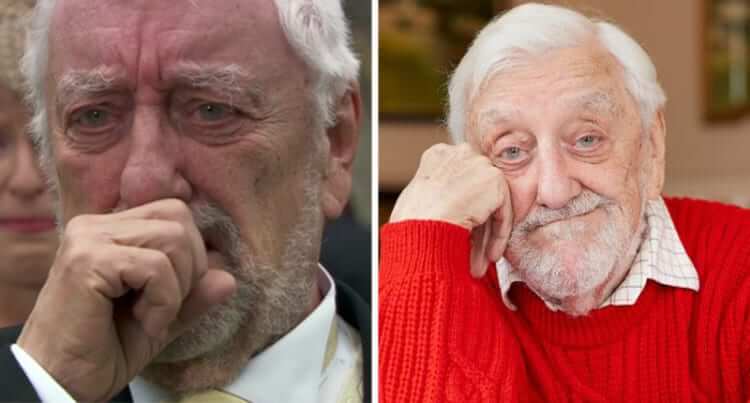 His most recent acting job was in a comedy called Patrick the Pug in 2018.