There are some things in life that we just take for granted, but if we didn't, we might make things a whole lot easier on ourselves. For example, most of us just expect our appliances to work, but we never take the time to learn how to actually use them correctly. The same goes for a lot of other household items that you might've been using wrong this whole time. Read on to see the true purpose of some of the most common household items you were using wrong all along!
There's a Lot More to These Little Guys Than We Realized
We've seen them everywhere: silica gel packets are meant to "preserve freshness", but they're more famous for having the mysterious "do not eat" message written over them. This isn't like another tide pod thing, or a cinnamon challenge: if consumed, they legitimately can kill you. That's because the beads inside these little fresh makers (sorry Mentos) are desiccants. They suck water vapor out of the air, which helps keep products from getting mildewed, but if eaten, it will do awful things to your stomach.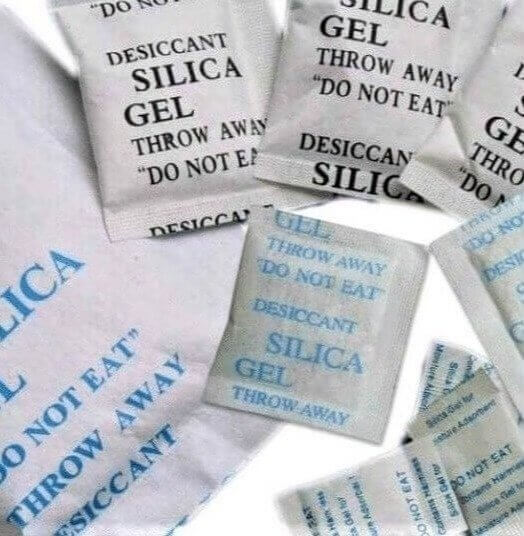 Because the beads suck the water out of their environment, you could become severely dehydrated if you swallow silica gel. However, they can extend the life of different household items that are prone to rust!
This Is The Real Viking Hat
When we think of a Viking cap, we might think of the classic helmet with the two horns coming from the outside, or we might think about a purple hat advertising the football team from Minnesota. But, we're definitely not going to be thinking about a furry, pom-pom hat, even though we should! It was the Vikings who originally created these designs, and the pom-poms had a much more important job than you might realize! 
The hats were designed in a way that all the strings and seams would meet at the top. So, the pom-poms were added to keep the seams from falling apart, not just for looking cute!
The Real Reason the Spoon Looks the Way It Does
People have some pretty serious opinions about fast food, and whether it's their favorite burger, fries, or chicken sandwich, they're usually willing to stand up for their favorite quick eatery. But, we don't talk enough about the fast-food ice cream wars. Realistically, we think Good Old Ronald McDonald won it a long time ago with the McFlurry, but why is the spoon shaped like a straw? Are we supposed to slurp it out like a milkshake?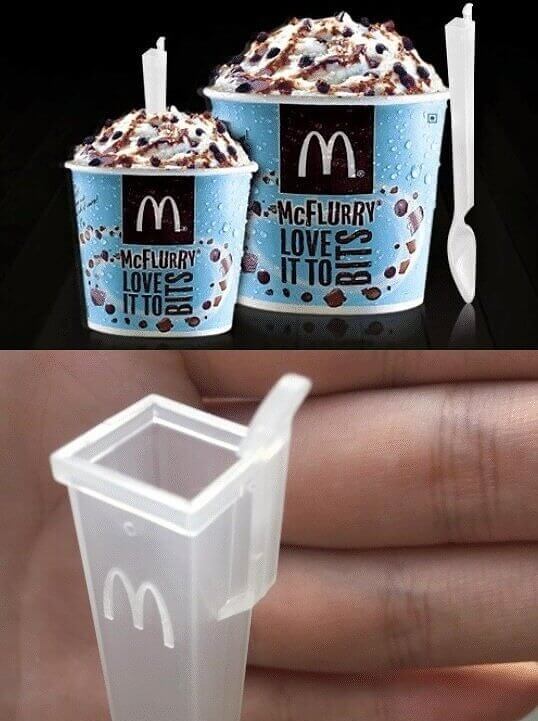 As it turns out, McDonalds has an ingenious invention that helps them make the McFlurry. The spoon actually acts as a funnel, and a mixer when attached to the ice cream machine! 
The Old 57 Trick
We are firm believers in this trick, even if the science behind it isn't perfectly exact. We've seen it with our own eyes, so we know it works. When you're holding a glass, Heinz ketchup bottle and the ketchup is all gunked up and stuck, all you need to do is turn the bottle over and start banging on the 57 on the side. Almost immediately, the ketchup will make its way down and out.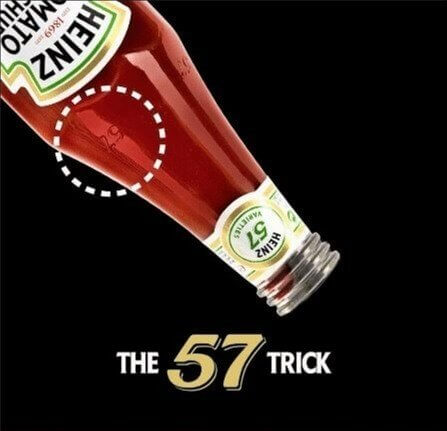 By tapping the bottle where it narrows, you hit the sweet spot and can get all that tomatoey goodness you want. Unfortunately, most of us use plastic bottles nowadays, so the infamous sweet spot doesn't really help!
So That's Why We Have Stickers the Fruit We Eat
If you're like us, you check for the sticker on a piece of fruit before biting into it. We have just eaten too much paper over the years if we're honest. Still, these stickers actually serve a valuable purpose, one that we don't talk about enough. No, we're not talking about the branding on the stickers, we're talking about the numbers below the barcode itself, which help to identify a fruit's origins and genetic makeup.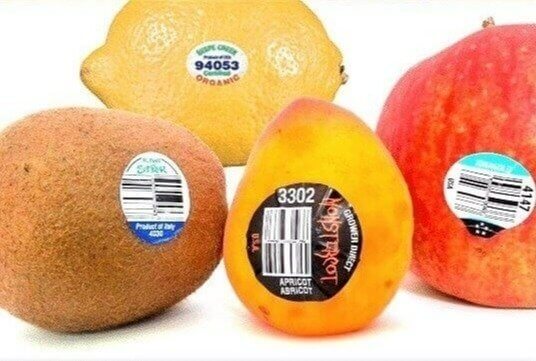 Most fruits have a four-digit number (starting with the number four), which indicates that the fruit has been sprayed with pesticides. If it's a five-digit number beginning with nine it means the fruit is organic! 
Changing The Game
If you're a golfer, you know that golf balls are a precious commodity. They're just so easy to lose, so any amateur is going to want to have a handful of extras in their bag whenever they're hitting the course. Also, make sure you're using the current model of ball, and not any of these ancient ones pictured below. All of those versions came about before the dimples were added to the ball, so your performance would definitely suffer.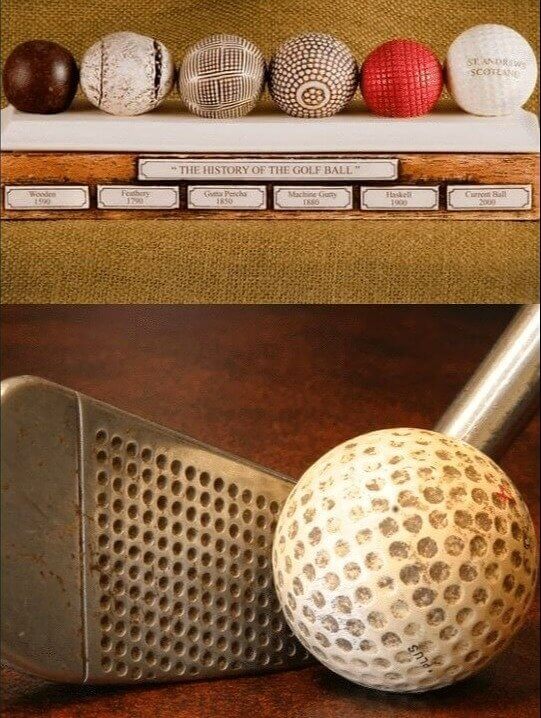 By shearing the air with its dimples, this innovative golf ball shape creates turbulence and reduces drag, which allows golfers to launch the ball even farther. 
What's This Extra Fabric For?
Have you ever bought a new shirt or pair of pants, and inside you found an extra piece of fabric and an extra button pinned to your clothes? If you're like us, that made you think, "Sweet! Free fabric in case this gets ripped!" But apparently, that's not its purpose at all. When you're given extra fabric with clothes, you're supposed to run it through your washing machine as a test, to see if the clothes will shrink or anything like that.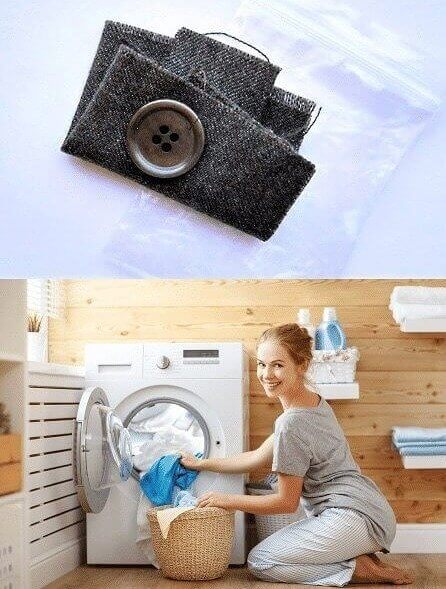 To be honest, we almost always lose these right after buying the clothes, so this life hack wouldn't benefit us that much after all anyway. But it does serve a purpose!
What's With The Ridges On US Coins?
Way back in the day, the original U.S. Mint was still trying to figure out how to manage the nation's currency. They produced smooth-edged gold and silver coins. This was 1792, which was before they knew any better. Quickly after, people realized that they could make a nice profit by shaving the sides off the coins and storing the precious metal. So, the U.S. Mint needed to come up with a new solution.
The answer? Ridged edges on the coins! By creating a coin that needed to have a specific pattern around the outside, it would be easy to tell if someone had tampered with it. Mystery solved!
Why Don't More People Use This?
We've seen this little leather piece on a lot of different bags recently, and always figured it was just a stylistic thing the company did to stop the bag's exterior from looking too boring. Apparently, though, this is actually a structural component and an extra feature that gives you a little extra storage space. It's called a lash tab and can be used, as you can see here, to hold your extra shoes while you're out and about, or to dry out sneakers after a workout!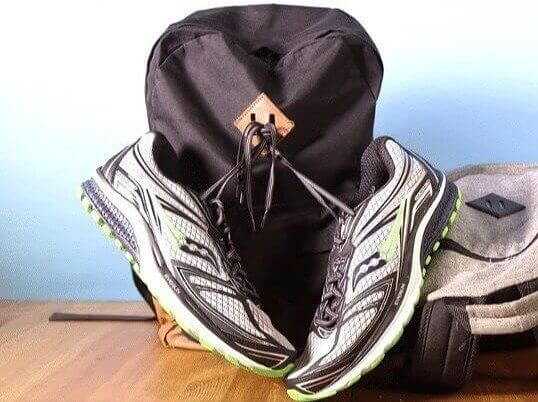 We asked before why more people don't use this, but we actually know the answer. Unsurprisingly, it's not that comfortable to walk around with shoes tied to your back. They flop around and wind up kicking you. Oh well!
Use This If You're Ever In A Jam
We hope no one ever finds themselves in this situation, but if you're in a car accident, or somehow find yourself trapped, there's an easy way to get out through the windows of your car. The headrests in most modern cars are built to be removable. So, you can take the hard, metal prongs of the headrest and jam them into the corner of the car's window, thus breaking it and freeing yourself.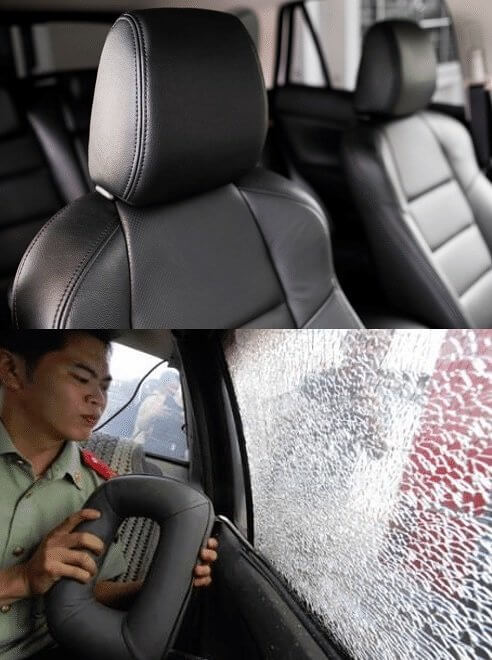 We hope you never find yourself in this situation, but it's a good tip regardless. Also, if you don't already, maybe buy yourself a seatbelt cutter to keep in the center console. You can never be too safe!
The Clean Way to Use a Spoon While Cooking
Obviously, when you cook a big meal, you're going to make some dishes dirty. But, where we always mess up is that we leave the dirty spoons and spatulas we're using on the counter in the middle of the cooking process. Sure, we could buy a spatula holder or something like that, but those take up valuable counter space that we're already messing up. Apparently, though, that won't be necessary after all.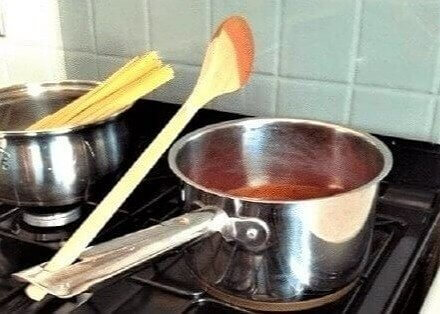 A lot of pots and pans come with a hole in the handle for you can wedge your stirring implement of choice in. Plus, if you have the right size pot, and the right size spoon, everything left on the spoon will drip right back in the pot! 
We Always Wondered About Those
If you've ever been sitting in class with a sore tooth, or if you're just sitting in class and you're bored in general, you've probably started chewing on a pen cap to pass the time. There's nothing in the world that tastes quite the same, or that carries so many germs in one bite... We're mostly joking of course. But, did you know that these pen caps are engineered so if anyone does swallow them by accident, they won't choke?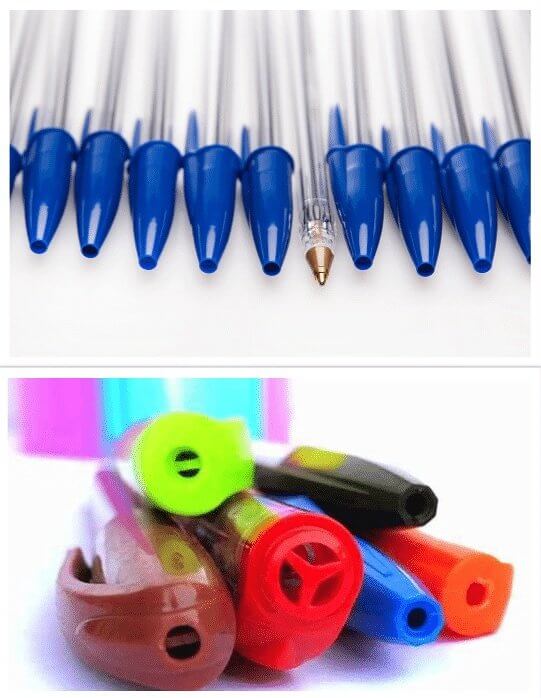 The engineers who designed these bad boys decided to put a hole in the top of the pen lid, so even if it did get stuck in someone's throat, they'd still be able to breathe. Clever!
Tiny Holes Serve a Big Purpose
There are a lot of things about air travel that make it a pain in the rear end, but it's also a marvel of modern engineering. We don't even get to see most of the hardest working parts of the aircraft, but they are there and they serve a purpose. For example, have you ever noticed that there's a little hole in the airplane window? That's called the bleed hole and without it, you'd be sitting with a lap full of broken glass, or even worse, during the flight.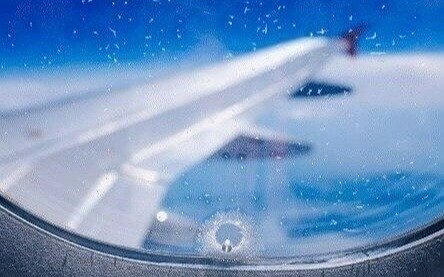 The bleed hole not only stops a window from fogging up, so you can enjoy those gorgeous views, but it also compensates for the difference in pressures between the cabin and outside. 
That's Not An Extra Flash Bulb
Remember when we used to take pictures using cameras? Admittedly, smartphones make life a whole lot easier, but there are still a few things we didn't understand. For example, we know that the round glass parts are the camera lenses, and the little white circle is the flash, but what is that little extra black dot? Is it another flash bulb? Turns out it is there for a reason.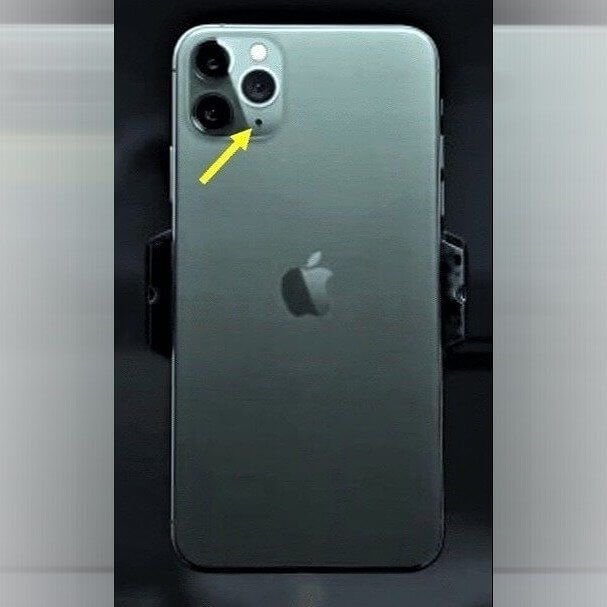 It's actually another microphone! The average iPhone has three microphones located on its exterior, so that it can pick up audio regardless of how you're holding it. 
The Universal Measuring Cup
Red Solo cups are some of the most versatile drinking vessels you can come across. Plus, since they're so cheap and accessible, they've become a favorite for parties and drinking games. Flip cup and beer pong just aren't the same if the cups are shaped or colored any differently than the traditional Red Solo. But, did you know that the lines on these original cups also correspond with measurements to help you pour drinks?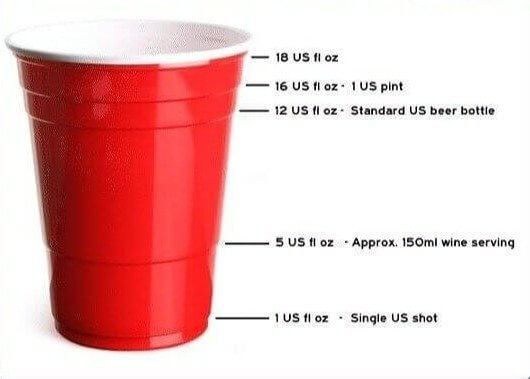 It's true! The bottom section is a small shot, then a wine glass one further line up, and finally a few different measurements for beer to top it off. Keep that it mind for your next party!
Chuck Taylor Has Your Back, And Your Feet
The OG Chuck Taylor Converse sneakers were so popular, that almost every kid in America wanted a pair back in the day. Still today you have thousands of people every day wearing Converse, and that probably isn't going to change anytime soon. But, one of the reasons the shoes became so popular in the first place was because NBA players wore them to games, and everyone else wanted to be just like the pros! 
Originally, the holes were placed to give basketball players the option to change the way the shoelaces are tied to avoid tripping mid-game. They're not for ventilation like most people think!
These Aren't Just for Contests and Prizes
Soda companies used to run the best promotions and giveaways. We'd drink bottle after bottle, just to collect the little plastic liners under the cap and win a new Playstation or Xbox. We were so fixated on some of those prizes, we figured that the little piece of plastic inside the caps had been made solely for that purpose! It actually turns out that those plastic parts are actually the most important part of the soda bottle.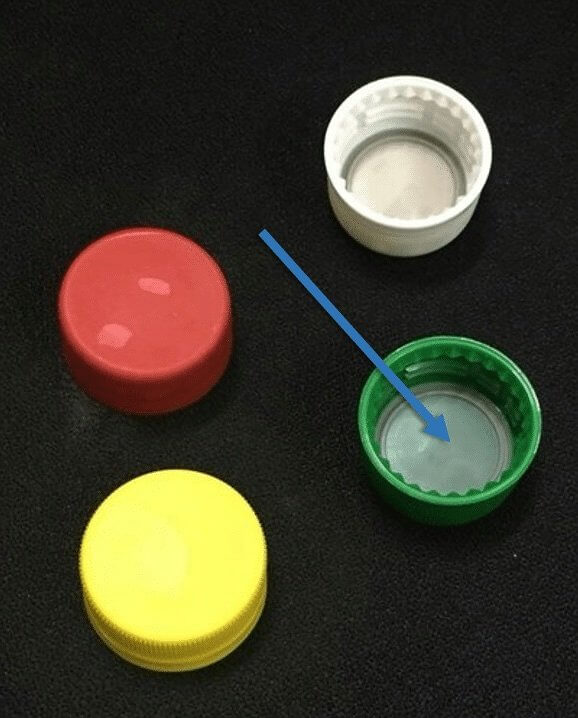 Without that piece of plastic to seal the bottle, all the carbon dioxide would leak out by the time you got your hands on the soda, making it fizz-free and disappointing!
That Little Pocket Dates Back a Long Time
Does anyone else have a pair of jeans with a tiny pocket in the front that you can't fit anything into? And no, we don't mean women's jeans, we already know you can't fit anything in those. But, on some pairs of men's jeans, there's this tiny pocket in the front that is only big enough to maybe hold a lighter, and until recently, we had no idea what it was for.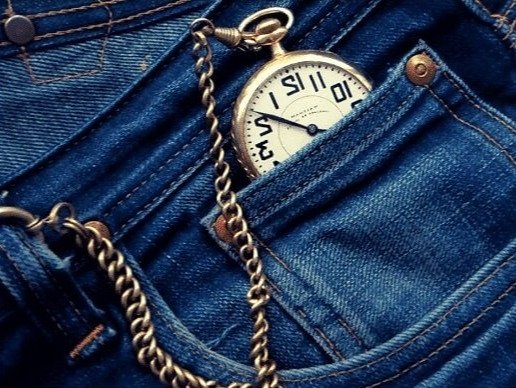 It turns out that these pockets used to be a little bigger, and were meant for men to carry their pocket watches around more safely and securely. 
Is That Actually What These Mean?
This one is a little strange, so stick with us. We've all heard the rumor that the color patches on the bottom of toothpaste bottles correspond to what the toothpaste is made of, right? According to word on the internet, black means the tube is purely chemicals, and red means it has some natural ingredients. There are a few other options too, but as it turns out, this is pure nonsense.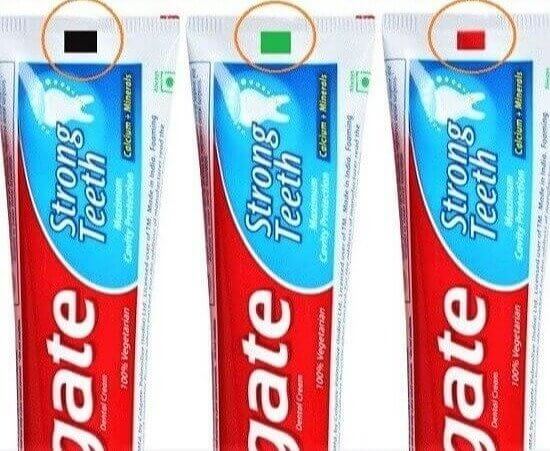 Whoever told you that about toothpaste bottles deserves to have their mouth washed out with soap for lying like that! The real purpose of these colorful squares is to help light sensors in the tube factory detect where the tube should be sealed. Mystery solved!
The Mysterious Padlock Hole
If you work in agriculture or have a couple of outbuildings on your property for storage, chances are you've got a handful of padlocks working for you outside. Most people have a brand that they're loyal to, or a specific style of lock that they feel works. But, did you know that there are different types of locks specifically made for outdoor versus indoor use? It all has to do with the extra little hole on the bottom!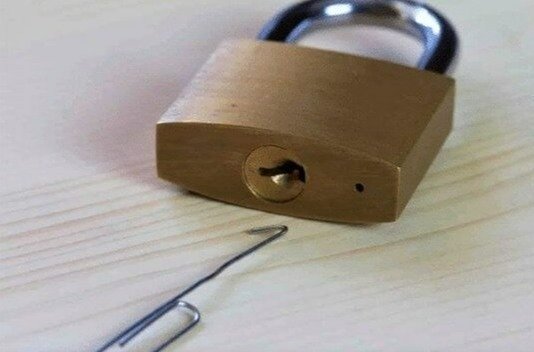 This hole at the bottom of the lock allows water and moisture to exit the lock body, keeping it safe from the rain or snow. It also allows you to pour some WD40 in and loosen the locking mechanism if you need to.
Thank Goodness for Long Neck Beer Bottles
Ever wondered why beer bottles, or most glass drink bottles for that matter, are designed the way they are? That long neck looks like a waste of glass compared to the compact, straightforward metal can we all know and love. But we've already learned that every seemingly meaningless design feature serves a purpose, right? And guess what, so do these long, easy-to-hold bottlenecks. Actually, they're the reason our drinks taste as delicious as they do!
The bottle is designed to force your hand to hold it at the top, away from the remaining liquid, so that you don't warm your drink up, keeping it cold for longer. Clever!
This Was Actually On Purpose?
Whenever we've picked up a bottle of wine before, and there's a big indent in the bottom of the bottle, we always figured that was so companies could sell less wine for the same price. It turns out, we were being rude and assuming the worst. This little indent also called a punt, has an incredibly important purpose since it helps balance a bottle, and keeps it standing upright. This is especially important for bubbly wines like Champagne.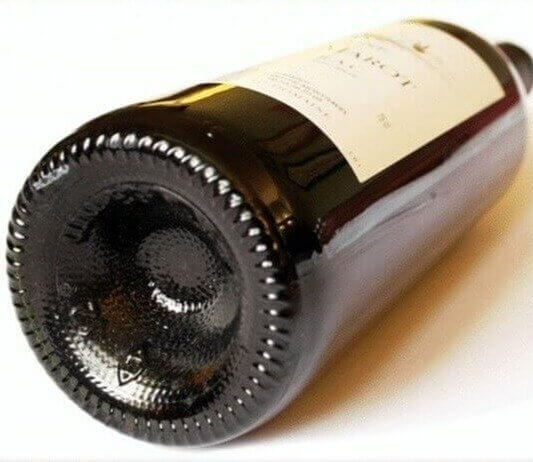 There's an old wives tale that says the bigger the indent on the bottom of a bottle of wine, the nicer that bottle actually is, but that's a load of hogwash. 
How Well Do You Know Your Car?
So here's a term we don't use often: frit. Do you know what that is? If you don't it's ok, we weren't sure until a few moments ago, But, have you ever looked around the edge of your windshield in the car, and noticed those black dots inching in from the edges? That's the frit, and it's a baked-in ceramic band that's painted around the edge of the glass and helps protect your eyes from the sun!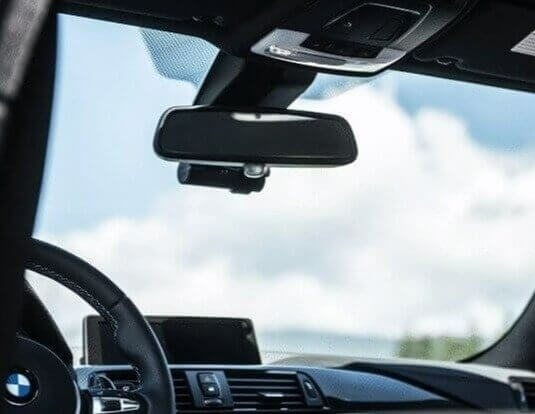 The frit also covers any glue marks left on your windshield and also helps to strengthen the bond between the glass panel and your vehicle. 
Box Cutters Are Even Handier Than We Thought
A box cutter is a valuable tool to help you do all sorts of projects. We've used them to notch wood and remind ourselves where to cut, to shape paper and make posters for concerts, and to open all manner of household products and goods. Still though, if you haven't used these knives that much, you might not know this one simple trick that's baked into the product's engineering and design. 
There are little notches in the box cutter blade that allow you to snap the blade off, revealing a whole new blade.. This allows you to work your way down to sharper sections as the blade gets dull. 
Turn That Tab Around
Pop quiz– what's your favorite soda? Is it Coca-Cola? What about Mr. Pibb? Wait, wait– is it Tab? Whatever your favorite carbonated drink, chances are you've been drinking it wrong this whole time. Don't get offended, we've been making the same mistake. But, we're here to fix that for everyone. We learned recently that the little tab on the top of the can, when spun around, acts as a perfect straw holder! 
We have to be honest though, we're not sure if this life hack is even that useful anymore. When was the time you went somewhere and got offered a real straw?
Did He Really Eat Your Homework?
Alright, this is a good test to see how old someone is. When you were in elementary school, and you forgot to do an assignment, would you tell your teacher that the dog ate your homework, or that the printer wasn't working? Regardless, kids have always been coming up with excuses for why they didn't do their work. And, back in the day, the line about animals having eaten the assignment actually worked a lot of the time.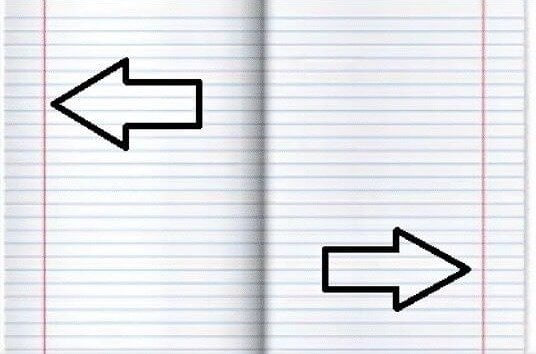 Before margins were invented, people would wind up writing to the edges of the page, and then having the end eaten off by rodents and insects who favored book edges. The more you know!
We Love A Good Bit Of Cedarwood
It's tempting to just go and buy a big bunch of those wire coat hangers when you're moving into a new house. They hold your clothes just as well as anything else, right? So why spring for the expensive hangers? Well, we're here to tell you that these fancy coat hangers are actually going to affect much more than just your wallet. If you buy a good wooden set, you'll also extend the shelf life of your clothes! 
Cedarwood has been known to naturally repel bugs, so you won't have to worry about moths and mosquitoes burrowing into your clothes while they're hanging there. 
Those Little Buttons Aren't as Innocent as They Seem
It makes sense why some articles of clothing change so drastically between men and women. For example, pants having a different shape for the different genders makes a lot of sense. Women's pants having no pockets does not make any sense. And one of the most confusing of all is the fact that the buttons on women's blouses are located on the left side. No, it's not because women's are lefties, it's something even stranger than that.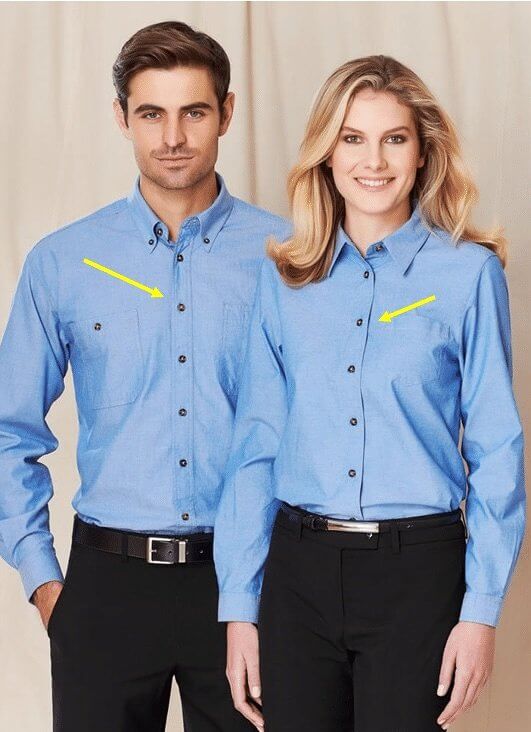 Apparently, this practice goes all the way back to colonial times, and even before, when if your shirt had buttons it meant you would be dressed by a maid. So, they put the buttons where the maid could reach them. 
That's Not Really a Whistle
We would be willing to go to battle to defend our favorite candy brands. But, when it comes to lollipops, it's really hard to choose between which ones we love the most. Blow pops are amazing, the classic tootsie pop is always great, and what about those little colorful ones with the whistle on the bottom! Speaking of those by the way, did you know that that's not actually meant to be a whistle on the bottom of the stick? 
Apparently, the hole's original purpose was to give people something to grab onto and stop them from swallowing their lollipops. But, now we use it to play music. 
The Takeout Box Mystery Is Finally Solved
Every different world culture has its own special food traditions and things that it's been able to share with the rest of the world. When Chinese immigrants found a foothold in the United States, they created a new hybrid version of Chinese food that has massively grown, with restaurants open in every American city and almost 300,000 digging in for Chinese-American cuisine every single day. But, when you go get Chinese food, are you using your takeout containers correctly?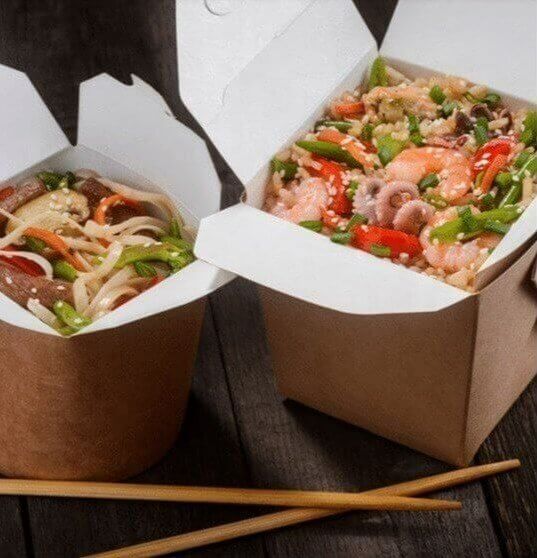 As you can see from the diagram above, if you pop the sides of the box out correctly it will open like a flower, and create a plate for you to enjoy your meal! 
Wait, That's Been There This Whole Time?
Y'all, when we tell you that this fact made us feel silly, you don't want to know how much we're playing down our initial reaction. We're not sure how we found ourselves in the dark for so long, but once we eventually found out that there's a drawer under our oven that can be used for warming dishes, as well as for storing extra pots and pans, we threw a little bit of a fit of celebration!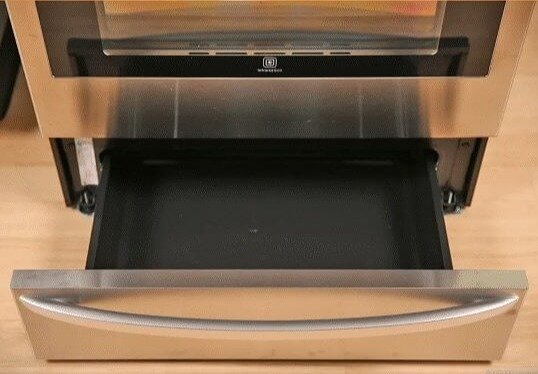 This drawer will help you rotate dishes and keep some warm while you're cooking others. That way, everything can go on the table steaming hot, and not all cold and congealed. 
Avoid Gas Station Embarrassment With This One Simple Trick
So let us paint a picture for you... You're on vacation with your family. You land at an airport in a strange city, go to the rental car agency, and drive off the lot. You and the family drive for about fifteen minutes, going towards your hotel, and then all of a sudden, you need to stop for gas. Which side of the car is the fuel filler cap going to be on?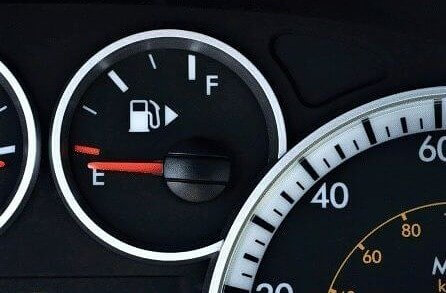 If you've ever been in this situation and worried that you'll embarrass yourself, have no fear. All cars have an arrow on the dashboard's fuel gauge which will show you where the fuel cap is located. 
So That's What That Little Tab Is There for
As cars have become more and more electrical, people are doing less fiddling with their instruments. But, there are still a few tried and true amenities in our vehicles that people should know about it, and use to their advantage. One of these is the rearview mirror tab. By flicking this little switch under you mirror, it will reposition the instrument to redirect bright lights and save your eyes some strain.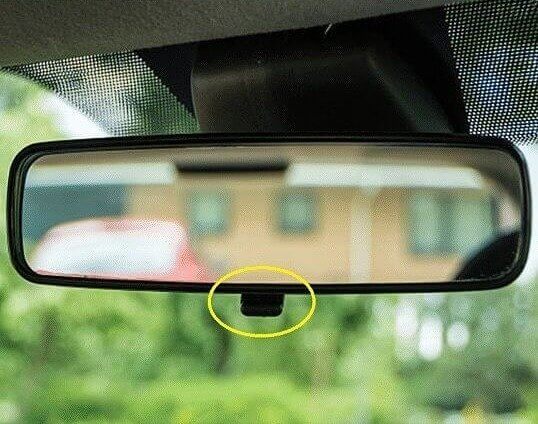 This is mostly useful during nighttime driving, say if the person behind you won't turn their brights off. Just make sure to unflip the tab after that person's gone so you'll still be able to see the road. 
Condiments Made Easy
Question– are you really eating french fries if you didn't get a side of ketchup? We're mostly being facetious, however you eat your french fries is up to you, but still, ketchup is an important part of the experience for us. And, if you find yourself at a fast-food joint with these little white sauce cups, chances are you're not going to be able to dip your fries very effectively.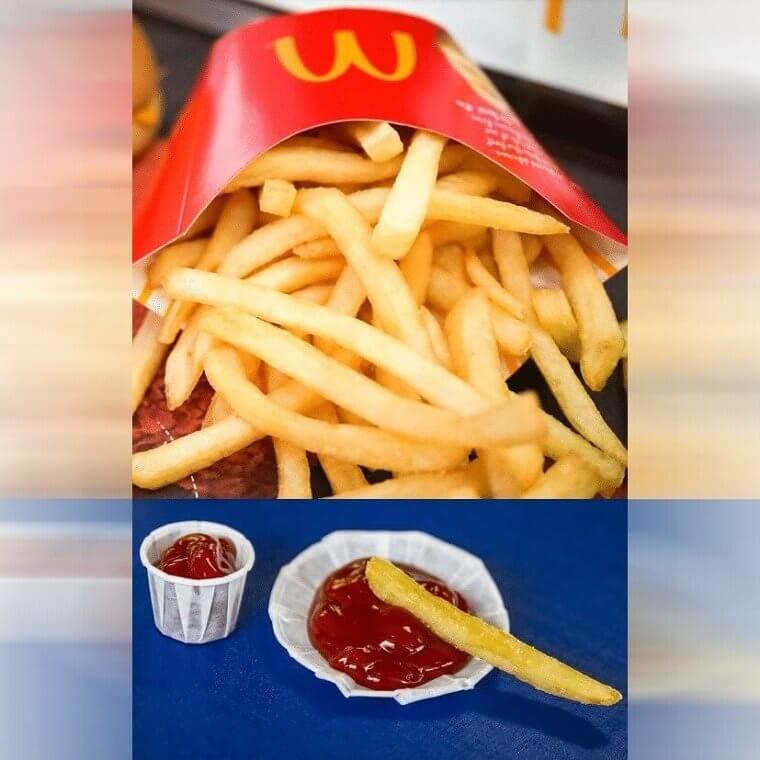 Thankfully, there's a solution. You can take these little white sauce cups and slowly pull out the sides, opening it up into a little sauce dish, which makes dipping much, much easier. 
Mother Nature Gave You Cuticles for a Reason
An important part of anyone's personal hygiene routine should be taking care of their nails and cuticles. But, how much exactly should a person be doing? How short are our nails supposed to be? It can be pretty satisfying to just hack away and cut those cuticles away, but apparently, that's one of the least hygienic things you can do! Our cuticles create a barrier to prevent germs from getting under our fingernails, so without them, we become susceptible to infection.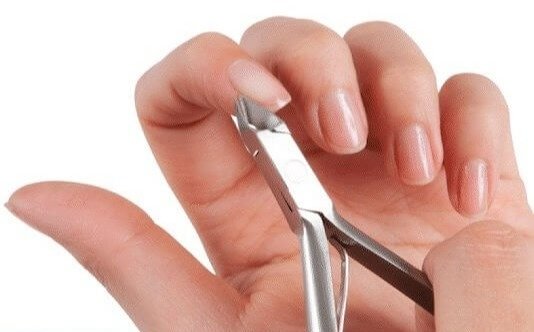 If you prefer your nails to look neatly trimmed, with small cuticles, try just pushing them back to the bottom of your nail instead of cutting them.